Coolsculpting® ELITE
One of the first clinics in the UK with the NEW CoolSculpting® ELITE machine. Freeze and reduce fat with zero downtime.
11 million fat-freezing treatments delivered worldwide
In a single treatment session, CoolSculpting® Elite can reduce the number of fat cells in multiple areas by up to 27%! Your body will naturally process and eliminate the dead fat cells over 2-6 months.
Coolsculpting® ELITE
We are one of few Clinics across the UK that offer the latest CoolSculpting® ELITE technology
This revolutionary machine offers fat reduction across two areas at the same time: achieving better, faster results!
The Door W4 are one of the first clinics in the UK to be introducing the NEW CoolSculpting® ELITE machine.
The newly engineered applicator heads are designed to treat larger areas with added comfort. Benefits to the new system include:
Larger areas covered
Better effective fat suction
Added comfort
Quieter machine
Half your treatment time - faster results
Lead by our highly trained team of Coolsculpting experts
Free, no obligation consultation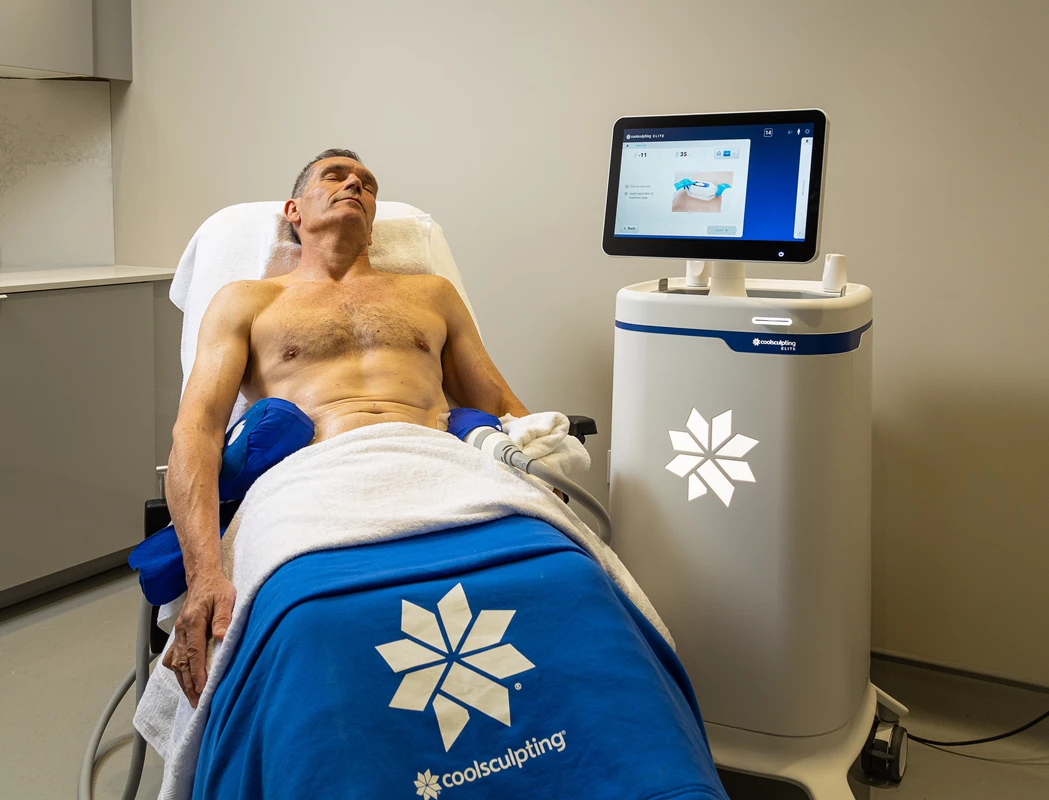 Before and Afters
Real, long-lasting results!
Once the treated fat cells are gone, they're gone for good!
CoolSculpting® is based on years of research and scientific evidence with over 60 publications on its safety and efficacy. Getting started on your CoolSculpting® journey begins with a specialised one-to-one consultation to build a treatment plan that's tailored to your needs.
We have over 10 years of hands-on experience with Coolsculpting®
FDA Cleared
Clinically Proven
Developed by Harvard Scientists
Over 11 Million treatments worldwide
No surgery, no needles and little to no downtime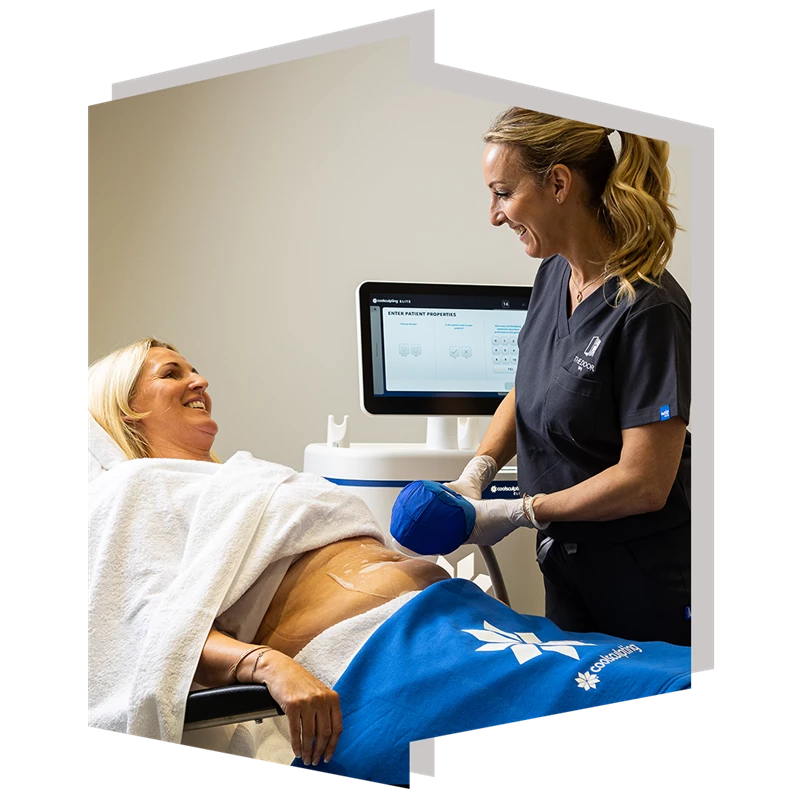 Safe, targeted cooling is delivered two fat cells.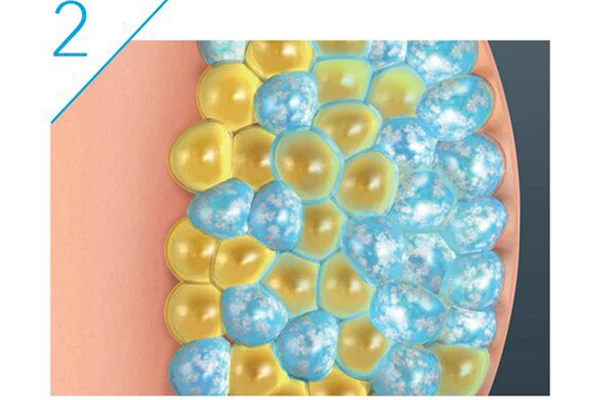 The skin itself is unaffected.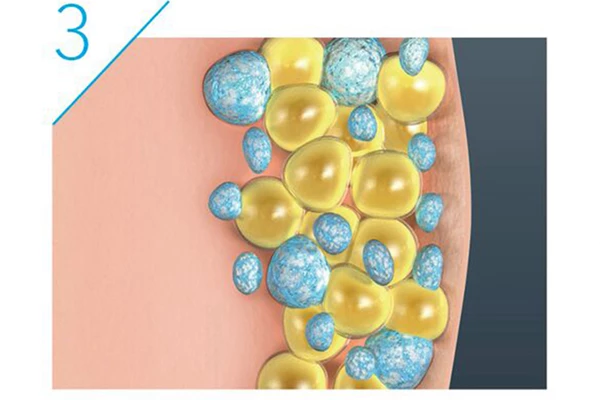 Targeted fat cells are frozen, then die.
Your body naturally processes the fat and eliminates these dead cells.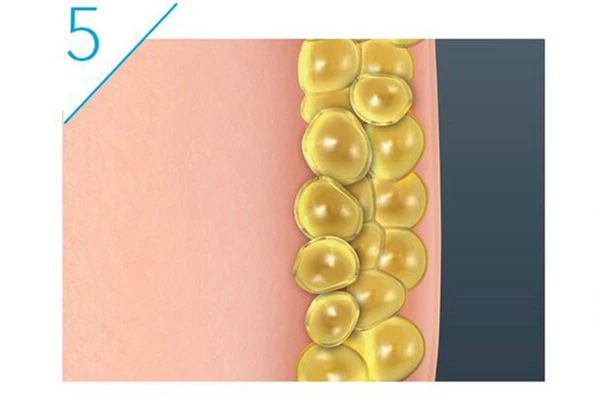 Fat cells, once eliminated, are gone for good.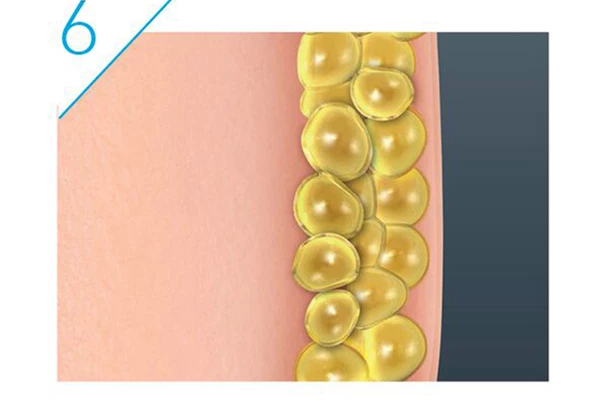 Treatment results in a more sculpted, slimmer you.
Fat Reduction v Weight Loss
The CoolSculpting® fat freezing procedure is FDA-cleared and contours the body by safely and effectively freezing away unwanted fat without surgery or downtime.
Fat reduction and weight loss are not the same. When we lose weight, our fat cells become smaller, but the number of fat cells remains the same. When we gain weight, those fat cells expand.
However, the CoolSculpting® procedure effectively reduces the number of fat cells in the treated areas. Therefore, there is nothing there to expand!

Our Coolsculpting® Experts
Kellie Lloyd
Kellie has been with The Hogarth Group (MediSpa) for over 25 years and subsequently offers a wealth of experience and knowledge in the field of health and beauty. She has vast experience of Coolsculpting and has trained at the Coolsculpting University in London and is passionate about the results it can deliver. Having been in the industry for so long, she is an expert in her field and will put you at ease with her friendly but professional manner.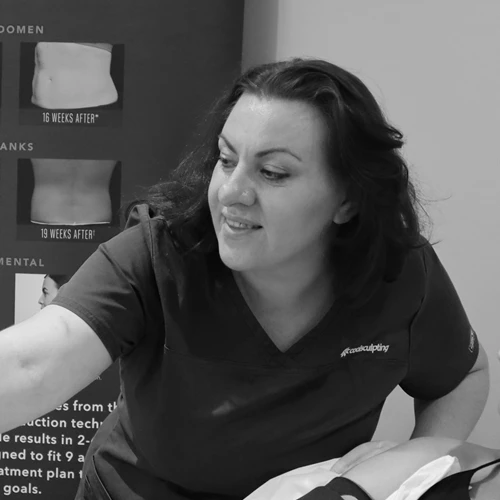 Zorica Walsh
Zorica has been a qualified beauty therapist for over 20 years and has a real passion for the industry. Her years of expertise brings a refreshing fountain of knowledge to The Door and will always provide reassurance and wisdom to her clients. Zorica takes real pride in helping clients achieve desired results. Having personally had the treatment herself she is more than happy to discuss her results with you.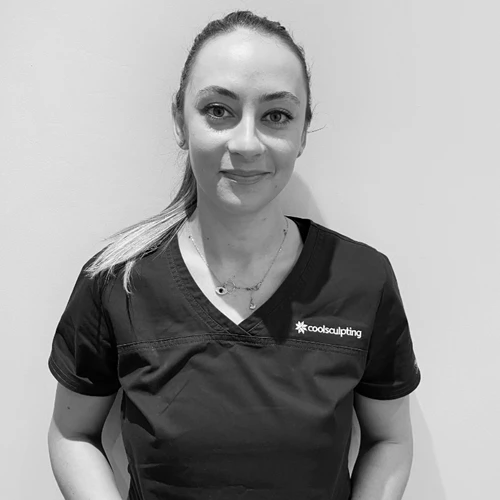 Corina Sava
Corina is a highly experienced, full-time Laser and Coolsculpting Specialist at The Door W4 and has worked in the laser industry for many years, becoming an expert in this field. Corina's main priorities are to provide an excellent service for all her clients, taking them on a journey to achieve the very best results. She is dedicated in continuing her development in the industry by taking extra courses and continuing with further education in the medical field.
"Tailor made service with a smile. Before deciding to proceed with the treatment, I was fully informed about the procedure and any side affects. Kellie was a dream, extremely professional and very accommodating to ensure I was comfortable at all times."

— S.B
The Coolsculpting treatment was not too bad at all. You feel pretty numb afterwards and I was very sore 6 days later for 3 days. However 5 weeks later my stomach literally started to melt and now 9 weeks down the line I am just thrilled with the results!

— Maerrilees Deller
As somebody who has always worked hard in the gym but is now 40+ it is becoming harder to stay in shape. I am delighted to say that this procedure, along with a continued exercise regime and healthy and balanced diet, has shown fantastic results. It has further encouraged me to continue working on my exercise & diet."

— Patrick Fisher
"Excellent treatment and outstanding service. I can't recommend Kellie and the team highly enough, warm friendly, reassuring and incredibly professional. The Coolsculpting treatment I had also actually worked and exceeded my expectations - I've already rebooked and recommended to others."

— Ruth H
"Superb service from the greeting, treatment, through to leaving. The staff are lovely and the rooms are all really nice. Had CoolSculpt and the consultation and treatment were really professional. I have now started to see results and am really pleased with them."

— L. Barrett
Coolsculpting® Elite at The Door W4
Treatment with our experts in full CQC registered rooms
Treatment price is set after your consultation as this will vary
Most cases experience the most dramatic results after two months, but changes may be visible after only three weeks! Your body can flush out fat cells for up to four to six months after treatment.
Most people can typically return to normal activities immediately after the procedure as the process is completely non-surgical.
CoolSculpting® treatments are specially designed for those who have stubborn areas of fat that don't respond to exercise or diet. It is a non-surgical alternative to liposuction.
Good candidates have noticeable bulges in certain areas, including under the chin, they'd like to get rid of. You can book a free consultation at The Door W4 with one of our Coolsculpting® experts.
The price for CoolSculpting procedures varies depending on your areas of concern, the number of sessions needed, and your ultimate goals. All of these factors will be discussed during your free 30 minute free consultation.
This will depend on a multitude of factors that will be discussed during your free 30 minute consultation.
Once the treated fat cells are crystallised (frozen), they die and are naturally processed and eliminated from the body.
As the cooling begins during the first few minutes, you will feel pressure and intense cold. This soon dissipates. Many people read, watch videos, work on their laptop, or even take a nap during their treatment.
The CoolSculpting® procedure is FDA-cleared. As the #1 non-invasive fat reduction procedure in the U.S and with millions of CoolSculpting procedures performed worldwide, it is proven to be a safe and effective treatment.
During the procedure you may experience deep pulling, tugging, pinching, numbness or discomfort. Following the procedure, typical side effects include temporary numbness, redness, swelling, bruising, firmness, tingling, stinging and pain. Rare side effects may also occur.
You should not have the CoolSculpting® procedure if you suffer from cryoglobulinemia, paroxysmal cold hemoglobinuria, or cold agglutinin disease.
The CoolSculpting® procedure is also not a treatment for obesity. As with any medical procedure, ask your physician if the CoolSculpting® procedure is right for you.
Many people, after seeing the results from their CoolSculpting® procedure, are motivated to maintain these results by eating healthily and exercising. However, if you do gain weight, you may gain it evenly all over your body, not just in the treated areas.
General Disclaimer: Results and experience from the treatment may vary from person to person.
Request a call back
If you are curious about having the treatment, one of our friendly professionals can contact you to discuss any questions you may have. Simply fill out this contact form and someone will be in touch with you soon.