Cryo Skin Tag Removal
Cryotherapy by Freezpen™. Powerful, Precise, Painless. This treatment provides the perfect solution for unwanted benign skin tags, age spots, pigment spots, warts, cherry angiomas, verrucae and moles (all moles must be checked by a GP first).
Freezpen erases skin lesions and defects safely, precisely and comfortably with Cryotherapy. From the world leaders in handheld Cryotherapy with FDA and CE approval ensuring the highest professional standards.
The Freezpen emits a precise fine jet of nitrous oxide at ‐89'C. The tiny cold blast destroys the affected tissue. Fast treatment, minimal discomfort, effective results, short recovery time, optimal safety with no side effects.
NON-SURGICAL
No cutting, bleeding, excision or sutures.
COMFORTABLE
Patients usually feel no discomfort and never need anaesthesia.
QUICK
Patients can be in and out in 15 minutes!
What can Freezpen™ treat?
Freezpen can remove most common skin pathologies in just a few seconds:
Verrucae
Skin tags
Solar lentigo
Pigmented spots
Actinic keratoses
Seborrheic keratoses
Hemangioma
Molluscum contagiosum
Plantar warts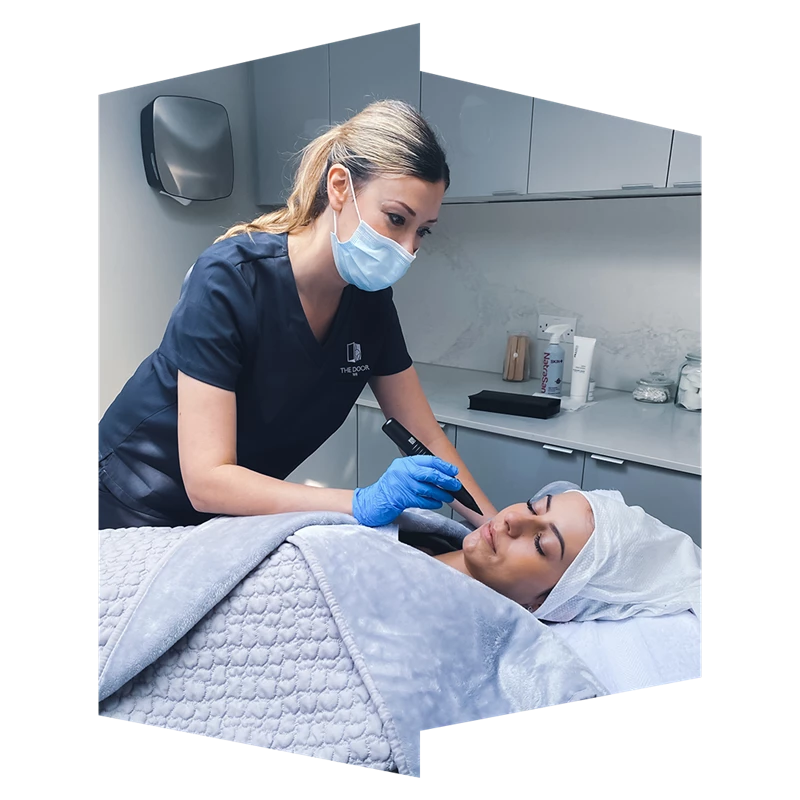 High power (55‐bar) micro jet achieves in‐tissue temperature of ‐89'C for complete tissue necrosis in seconds. Ultra fine sharp jet for total precision and no damage to the healthy tissue.
Cherry Angiomas, Pigment Spots, Age Spots, Verrucaes, Warts, Benign lesions.
There will be a quick sting (similar to a stinging nettle) on the skin when the nitrous oxide reaches the bottom of the lesion. There may be a slight residue sting/sensitivity after the treatment for a short time.
1‐ 3 treatments. Most lesions will go after the first treatment. Some lesions may need a maximum of 3 treatments.
Downtime on this treatment depends on the area/areas treated. The healing process will be discussed during your pre treatment consultation. It should be noted that there will be redness immediately after this treatment but you can continue with everyday activities.
There are few side effects. Cryotherapy is a relatively low risk treatment. Possible sides effects include the following:
Pigmentary changes (hypo and hyper pigmentation) if this happens the skin colour normally returns after a few months
Nerve damage (particularly where nerves lay close to the skin surface, fingers, wrist, behind the ear) Reports show that normal sensitivity returns after a few months
Hair follicle damage and permanent alopecia (especially when treating area on sires of course terminal hair)
The histamine in the area treated will create an itchy sensation for about ten minutes, do not worry this – it is perfectly normal. The area treated will look inflamed and can also be red. Blistering can happen with any cryotherapy treatment and is indiscriminate. You will have signed the consent form to show that you are aware of this. The blister may last anything from a few hours to a few days dependant on the area to be treated.
During your consultation I'll take a full medical history and analyse your problem areas to determine the best form of treatment. Please note you can't have Cryotherapy if you have any of the following conditions:
Scleroderma
Raynaud's Phenomenon
Immuno Supression
Cryoglobulinemia
Multiple Myeloma
Pyoderma Gangrenosum
Platelet Deficiency Disease
Pregnancy & Breastfeeding
If you've had Dermal fillers in the treated area
Hepatitis
Human T‐Cell Lymphotropic Virus Type III (HTLV III)
Lymphadenopathy Associated Virus (LAV)
Acquired Immune Deficiency Syndrome (AIDS)
Human Immunodeficiency Virus (HIV)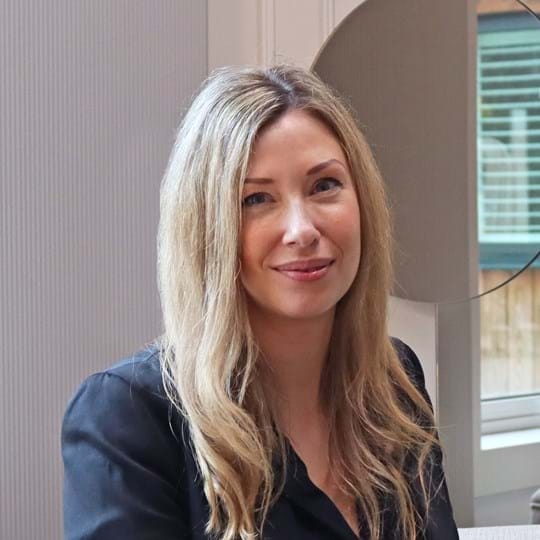 Victoria Voysey
With over 20 years of skincare and aesthetic industry experience, Victoria has worked with some of the best brands and Harley Street Doctors in the business in roles ranging from Salon Owner and Clinical Trainer to Head of Sales. Victoria is the founder and director of Refine SkinLab.
Prices
15 minute treatment: £60.00
Get in touch
Complete our contact form to request one of our team of friendly professionals to get in touch with you about any enquiries you might have about this treatment.