Psychotherapy & Emotional Processing
So many of us feel exhausted from carrying unprocessed emotion. It's easy to fall out of sync with yourself and not know why. Emily Pailthorpe delivers effective, results-focused Psychotherapy and Emotional Processing which can empower you to process emotion, regain your energy and feel like yourself again.
How have you been feeling lately?
As children, when we learn that our emotions are too much for others or aren't allowed to be expressed we are forced to repress them. As we grow, this repression takes a toll. Often when we feel short of energy, time, and patience it's an indication that repressed emotions are affecting our day to day living.
Starting psychotherapy and processing emotion is one of the most powerful decisions you can make. Addressing your inner world has a ripple on effect in your life. Psychotherapy and Emotional Processing are vital and powerful tools to help you release emotions, take control of your life and be restored to yourself again.
What can Psychotherapy help with?
Exhaustion
Anxiety
Low mood and Depression
Trauma
PTSD
Low self-esteem
Imposter syndrome
Life difficulties
Unlocking potential
Do I need therapy?
Therapy addresses various life challenges such as exhaustion, anxiety, PTSD, work blocks, sleep problems, imposter syndrome, low mood and depression.
Perhaps instead of asking 'Do I need therapy?', a better question might be 'Do I want therapy?'. Psychotherapy and Emotional Processing can serve as valuable resources during times of crisis, but the desire for therapy may extend beyond periods of suffering. Some clients, even when in a positive state, choose therapy to explore and understand themselves better—examining relationship patterns, delving into the impact of upbringing, and navigating internal contrasts to unlock potential and lead a more fulfilling life.
Whether you're new to therapy or have had less than ideal experiences in the past, it's natural to feel uncertain about starting anew. Emily's 15-minute free consultation offers a straightforward and secure way to assess whether you would like to begin therapy.
How does Psychotherapy work?
Psychotherapy focuses on bringing the unconscious into conscious awareness, freeing you from the influence of past events and patterns in your daily life. Emily uses a mix of conversation, attentive listening, and, on occasion, incorporates Emotional Processing techniques, to empower you to engage with your unconscious, enabling you to live in the present without feeling burdened by your past.
Emily creates a secure and confidential space where you can openly discuss any matters. Sessions last for one hour and can be conducted either in-person or online. During your initial conversation, you and Emily will explore the dynamics at play for you and discuss your objectives. Some clients opt for brief therapy with just one or a few sessions, but many find value in weekly sessions.
What is Emotional Processing?
Clients often express sentiments like, "I understand why I don't feel well, but I'm not feeling any better!" Emily's therapeutic approach is centered not just on narrative creation but on fostering genuine healing, with Emotional Processing often emerging as a crucial element.
Emily employs techniques such as Integral Eye Movement Therapy, where clients are guided to replicate REM sleep eye movements. This process encourages the brain to actively process emotions and relocate them to the memory center (the hippocampus). Although the memory may not be pleasant, it ceases to be a source of present-day problems. These techniques, characterised by their gentleness and client-led nature, can help kickstart the healing journey. Emily has witnessed Emotional Processing techniques provide significant relief to clients struggling with years of unprocessed emotion. She encourages anyone intrigued by these methods to consider giving them a try.
What is Integral Eye Movement Therapy (IEMT)?
Integral Eye Movement Therapy (IEMT) employs eye movements as a therapeutic tool to prompt the brain to process emotions, preventing past events from infiltrating into the present.
During an IEMT therapy session, clients are guided to move their eyes in specific patterns while holding a memory in their mind. This intentional eye movement encourages the brain to transfer the held memory from the fight-or-flight region (the hypothalamus) to the memory center (the hippocampus). This process facilitates the rapid release and relief of unwanted memories, flashbacks, and associated triggers.
In the context of IEMT, clients are not obligated to disclose their memories unless they choose to do so. Prior to the session, clients are simply asked to assign a straightforward name to the memory, but all the therapeutic work takes place internally.
Is IEMT the same as EMDR?
Integral Eye Movement Therapy (IEMT) and Eye Movement Desensitisation and Reprocessing (EMDR) represent two psychotherapeutic modalities utilising eye movements to aid patients in processing and overcoming traumatic experiences, significantly impacting the field of trauma treatment.
EMDR, established in the late 1980s, is a psychotherapeutic technique designed to assist individuals in processing traumatic memories. IEMT on the other hand, is a more recent therapeutic approach, emerging in the early 2000s. Both IEMT and EMDR employ rapid eye movements to activate the brain and facilitate the processing of traumatic memories. However, EMDR follows a more structured protocol, while IEMT offers more flexibility, allowing adaptation to the unique needs of each patient. Emily has observed IEMT as a gentler therapeutic method that yields similar results as EMDR.
What is Internal Family Systems Therapy?
Internal Family Systems, crafted by Richard Schwartz (Harvard Medical School) and endorsed by trauma specialist Bessel Van Der Kolk as 'the treatment method that all clinicians should know to treat clients effectively,' constitutes a conversational therapy. In this approach, Emily guides clients to understand the different 'parts' of themselves. This empowers clients to articulate their internal conflicts, facilitating collaborative work within the therapeutic space.
It is a client-led therapy which is also quite gentle, but it's impact is remarkable. Emily has seen clients finally understand things that had been blocking them for years through IFS.
What can I expect?
You can expect to leave feeling better in yourself.
Many clients present seemingly insurmountable life problems, yet Emily notes that she has consistently observed that the solutions often reside within the client themselves. She works with the client to unravel the disparities between reality and ideals, uncovering answers that are within their control.
For some, the space and guidance to explore their experiences are sufficient to lift a significant burden. However, for those who have undergone profound trauma, specialised Emotional Processing techniques like Integral Eye Movement Therapy, Mindscaping, and Internal Family Systems Therapy can serve as the key to relief, healing, and transformation.
How many sessions will I need?
The duration of therapy is tailored to your individual goals, which is something you will discuss with Emily in your initial consultation or your first session. While some clients find healing and relief in just one session, others prefer weekly sessions for ongoing work. Emily is open to both short-term and long-term arrangements based on your preferences and needs.
How do I find the right therapist for me?
In Psychotherapy, the healing power lies in the therapeutic relationship, a fact substantiated by numerous studies as the number one factor influencing the healing process.
Emily views therapy as a collaboration between two experts—the client being the foremost authority on their own experiences. Regardless of the therapeutic modality or additional emotional processing techniques, the therapist's role is that of a guide, facilitating the exploration of the client's inner world. Consequently, the pivotal factor in finding the right therapist is establishing a sense of safety and genuine connection.
You'll instinctively recognise when it's the right fit. Trust your instincts.
What is the theoretical integration underpinning Emily's approach?
The short answer is that Emily is an integrative therapist, grounded in a person-centred framework and integrating psychodynamic concepts and emotional processing techniques, along with elements of mindfulness.
For those seeking a more comprehensive understanding, Emily's work is rooted in the humanistic belief that all individuals are born with an innate capacity and desire to develop their potential. This foundational perspective shapes her understanding of clients and their narratives. Emily naturally incorporates insights from psychodynamic theories, acknowledging that distress and dysfunction may trace back to childhood events (Winnicott, 1942) or deficiencies in early care (Klein, 1959). She also recognizes the role of defense mechanisms (Freud, 1936) and incorporates contemporary psychodynamic concepts such as the significance of transference and countertransference in effecting change (Stolorow, 2000) and as a fundamental aspect of the learning process (Clarkson, 1995).
Emily values the therapist's role in offering a reparative relationship, serving as a secure base (Bowlby, 1988). She views the therapeutic space as 'co-created,' understanding that it is a collaborative effort between herself and her client. In this approach, she integrates humanistic Internal Family Systems and utilises emotional processing techniques like Integral Eye Movement Therapy and Mindscaping. Additionally, she incorporates elements of mindfulness.
If you are interested in exploring this approach further and understanding how Emily's methods can benefit you, she encourages you to schedule a free 15-minute phone conversation for an opportunity to discuss your needs.
What is the price of sessions?
Each therapy session lasts for 1 hour, but for those interested in a 90-minute session, please reach out to Emily to make arrangements. The pricing for both online and in-person therapy is consistent:
1-hour Therapy Session: £180
Psychotherapy with Emily
Emily offers 1:1 therapy tailored to each individual. Her kind, perceptive and non-judgemental presence, as well as her understanding of the latest research in neuroscience and theory-led techniques, have made her invaluable to clients suffering with anxiety, past trauma and life's difficulties. Emily delivers gentle yet powerful, results-focused therapy which is transformational for her clients.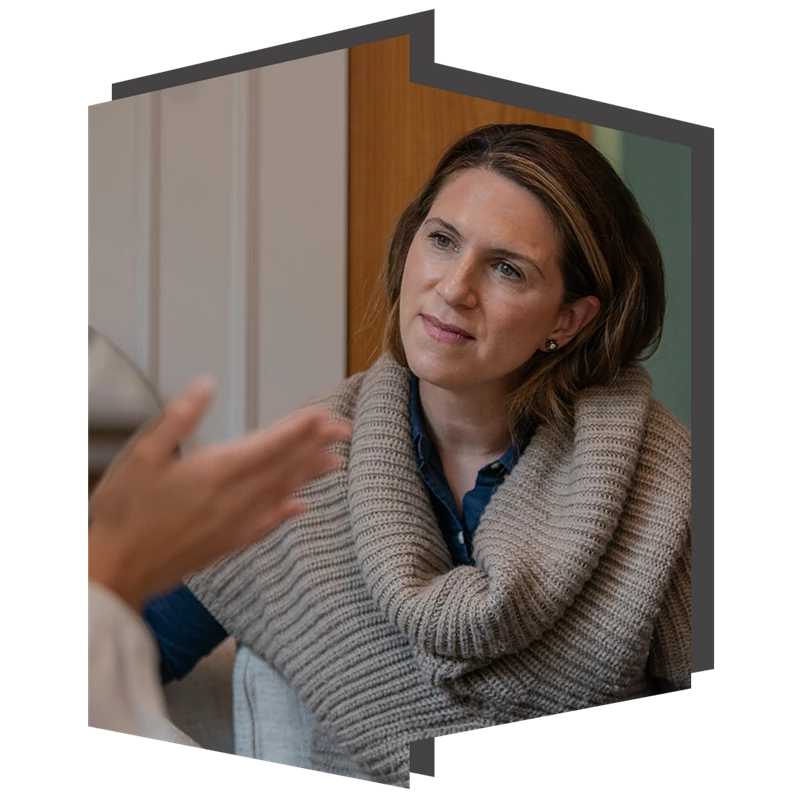 I looked for counselling following the loss of my baby. I didn't know what to expect and felt very vulnerable sharing about such a sensitive subject. After the first session with Emily I felt at ease, I felt listened to without any judgement: understood and cared for. I am very grateful for my sessions with Emily.

— Ann
When I came to see Emily I was in a dark place. The work with Emily was transformational: she was a fearless partner who gave me the courage to look at the deep trauma of my past. I always felt safe and held in our sessions and am incredibly grateful for the calm, caring wisdom she gave to me in our session.

— Louise
A friend recommended Emily when my marriage and young children were all feeling too much. I'd never had any therapy before but my anxiety was bad - I needed to do something. Emily was easy to talk with. She understood me, where I was coming from. In very few sessions I got back on track. I would highly recommend her.

— Richard
I can't thank Emily enough. It would not be an exaggeration to say that she saved my life. When we started working together I could hardly leave my house and I am now performing again. Emily was calm, unfazed, wise. I felt I could tell her anything and she would understand.

— Jessica
I was finding it hard to put my finger on why I wasn't working to my best ability. Emily helped me uncover some underlying issues which were holding me back and it's a huge relief to feel like myself again.

— Hugo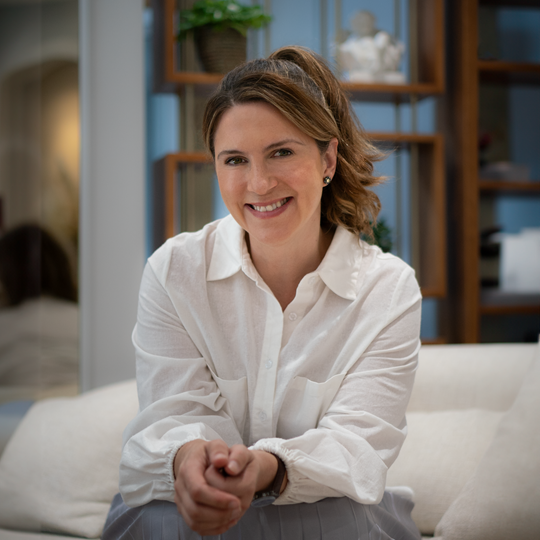 Emily Pailthorpe
Emily is an Integrative Psychotherapist, Emotional Processing Coach and world-class performing musician with over 20 years experience of helping clients process emotion and find their optimum flow. Her pioneering approach has made her in demand internationally.
Prices
Emotional Processing & Psychotherapy with Emily
Individual 1 hour Session - £180
Get in touch
Our fully trained staff are here to guide you through your visit, from first phone call through to aftercare and follow up appointments.
Start your journey at The Door W4.
News & updates from The Door W4
Subscribe to The Door W4 mailing list to be the first to know about new features, treatments and practitioners as well as essential updates.