CT Calcium Score: Heart Scan
A coronary calcium scan is a CT scan of your heart that detects and measures the amount of calcium in the walls of your coronary arteries. Build-up of calcium, or calcifications, is a sign of atherosclerosis or ischemic heart disease.
Prices
Dr Ounnas refers patients to the Phoenix Hospital.
CT Heart Scan of Calcium Score: £500

ADD ONS:
Covid-19 Antibodies test: £90
Covid-19 PCR test: £160
Book Now
Get in touch to book an appointment with Dr Houda or to learn more.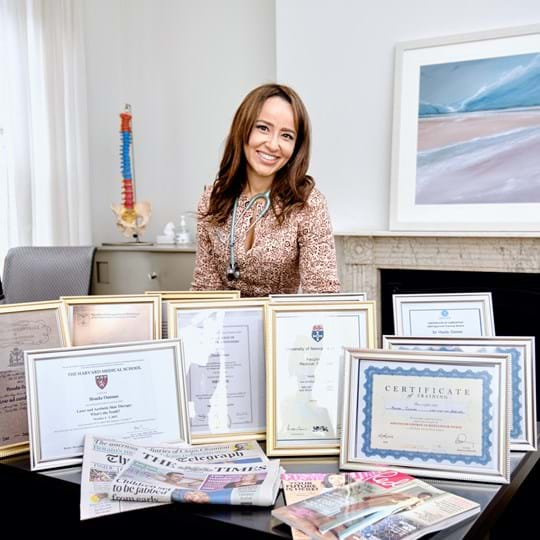 Dr. Houda Ounnas
Dr Houda Ounnas is a Psychotherapy trained GP that runs a 360 preventative clinic integrating physical and mental health. She has over 9 years experience as a GP and 15 years as a qualified doctor.
Meeting Dr Ounnas was a true blessing to me. The time, patience, empathy and knowledge she invests in her patients is exceptional. Highly recommend!

— .
Dr Ounnas is a very empathetic doctor who takes the time to listen to your problems and find a reassuring way of communicating the information to you. She as a woman has a different understanding of women's feelings and problems. It has been really comforting to be able to discuss my problems with her.

— .
Dr Houda takes her time and explains everything in detail and really considers and supports your well being. I wish I could have her as a regular GP.

— .
Request more information on this treatment by filling out this Contact Form so one of our friendly professionals can get in touch to assist.