Skin Tags
Skin tags are small soft growths that appear on the skin. They can vary in shape, colour and size and can grow anywhere on  the body. They are sometimes mistaken for warts because of their similarities. Skin tags can be unsightly and bothersome but are harmless.
Both men and women can develop skin tags and they usually occur due to hormonal changes such as pregnancy, however they can also appear on their own. If your skin tags are bothering you, we can remove them for you. The treatment is quick, easy and painless
Skin Tag Removal with Freezpen™
Freezpen erases skin lesions and defects safely, precisely and comfortably with Cryotherapy. From the world leaders in handheld Cryotherapy with FDA and CE approval ensuring the highest professional standards.
NON-SURGICAL, COMFORTABLE & QUICK!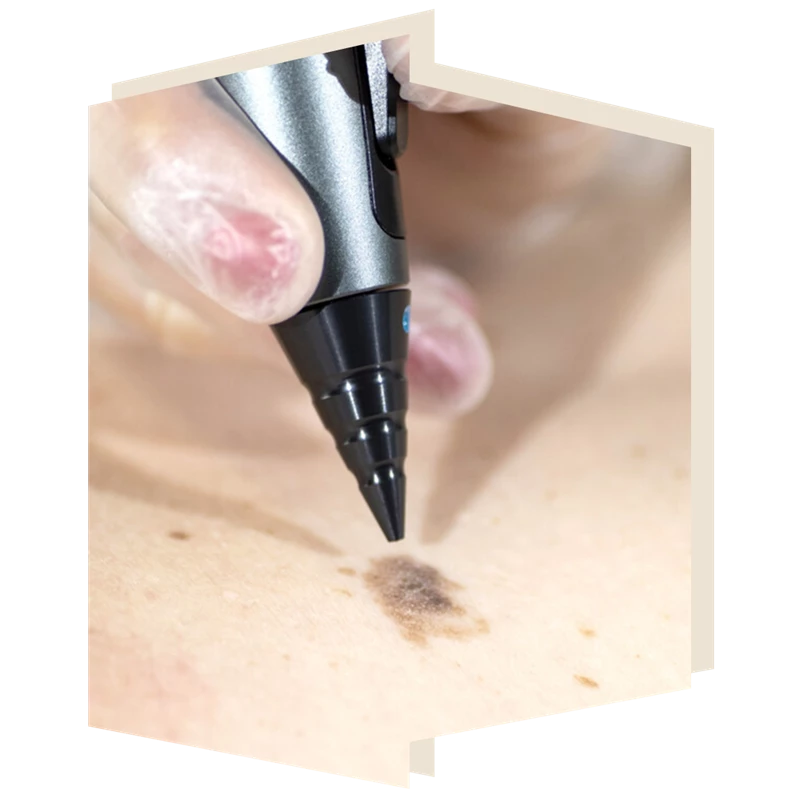 Request a call back
Fill out the following contact form for one of our friendly professionals to call you back regarding booking this treatment. We look forward to hearing from you!