CityGent® Men's Health Screening
This discreet and efficient health assessment is designed to address all the health concerns of the modern man in a single comprehensive assessment.
What does a CityGent® Health Screening include?
Cardiovascular risk assessment and Cardiovascular tests such as an ECG heart scan
Testicular/Prostate checks (depending on age and indications)
STD screening
Blood tests for immunity (Especially important given what we know now about possible weaker male immunity against respiratory viruses such as COVID-19)
Mental health assessment
Referrals to specialists and further investigations if needed.
Prices
Includes initial appointment, all tests and a 1 hour follow up to run through all findings, with a clear medical road map plan.
CityGent® Men's Health Screening: £1,850
Book Now
Get in touch to book an appointment with Dr Houda or to learn more.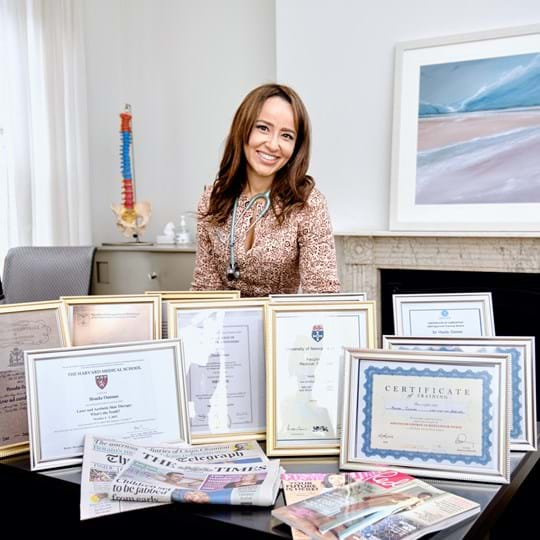 Dr. Houda Ounnas
Dr Houda Ounnas is a Psychotherapy trained GP that runs a 360 preventative clinic integrating physical and mental health. She has over 9 years experience as a GP and 15 years as a qualified doctor.
Meeting Dr Ounnas was a true blessing to me. The time, patience, empathy and knowledge she invests in her patients is exceptional. Highly recommend!

— .
Dr Ounnas is a very empathetic doctor who takes the time to listen to your problems and find a reassuring way of communicating the information to you. She as a woman has a different understanding of women's feelings and problems. It has been really comforting to be able to discuss my problems with her.

— .
Dr Houda takes her time and explains everything in detail and really considers and supports your well being. I wish I could have her as a regular GP.

— .
Request more information on this treatment by filling out this Contact Form so one of our friendly professionals can get in touch to assist.