Root Canal
Root Canal treatment (endodontics) is needed when an infection or abscess in the tooth is present, which can cause pain in the nerve throughout the jaw.
What Does The Treatment Involve?
Root Canal Treatment for a dental abscess needs to take place as soon as possible. If left untreated you may start to get pus coming out of the mouth, experience bad breath and the abscess can expand and weaken the jaw. There are blood vessels in the jaw that are linked to your heart, there have been cases where patients get endocarditis - an infection of the tooth causing an infection of the heart. It's very important to get it treated.
Conventional steps of the procedure:
An opening is made in the tooth
The canals are cleaned and the infected tissue is removed using an endodontic file
The canals are then filled with a permanent material (gutta-percha)
The opening is sealed with filling. In some cases, a post is inserted for extra support.
A new crown is cemented onto the rebuilt tooth.
High Spec Equipment. Precise, Same Day Results.
Digital Radiographs – CBCT Scan
We use a CBCT scan and magnifaction loops to find the canals, it's near impossible to perform a good root canal treatment without this step, most clinics do not have access to one of these machines.
3D image of teeth, soft tissue, nerve pathways and bone
Precise and clear data and imagery. We can track where the nerves are and see where's safe to work on
Less radiation exposure to the patient
Better diagnostics and treatment plan
3D imagery always before wisdom tooth extraction to avoid nerve damage
Used for planning for implants. Shows us how much bone is available.
Can see jaw fractures which might be linked to tooth pain
We are one of the 10% of practices in the UK that have this scanner! 
We also use RECIPROC equipment, the files have curvatures for cleaning which is useful for when the root canal is not straight, this kit offers more precision and is both safe and effective. We also use hot fill material inserted with a gun to create a really densely packed tooth for the best results.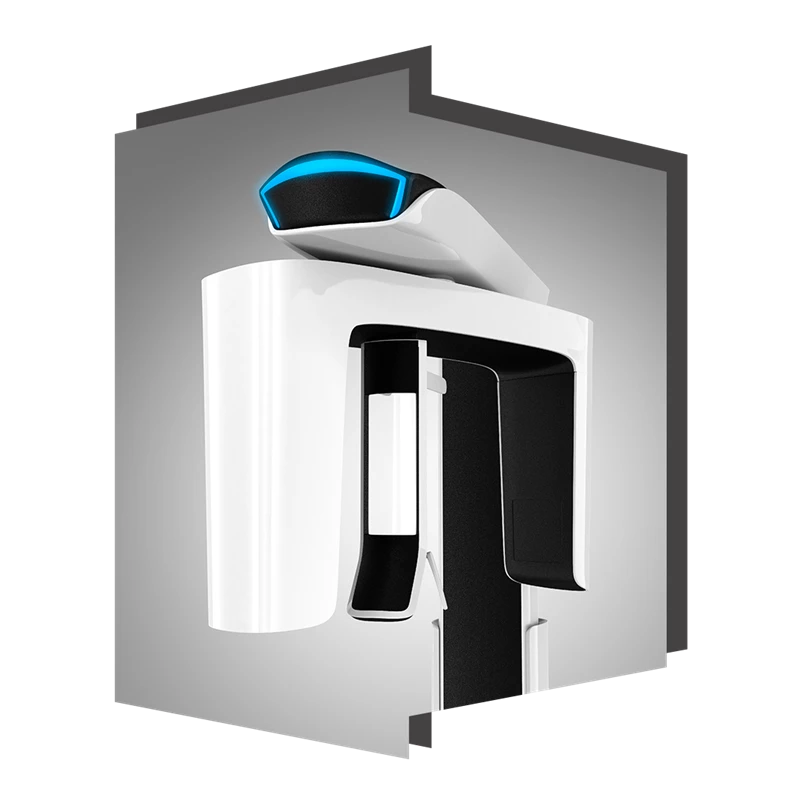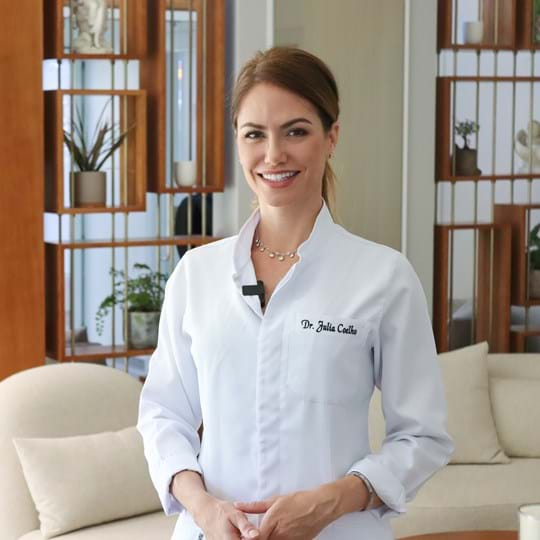 Dr. Julia Coelho
Dr Julia Coelho is our resident Aesthetic Medicine Practitioner that specialises in the latest non-surgical anti-ageing treatments and Cosmetic Dentistry. She is a multi Award Winner and takes great pride in caring for her patients. Dr Coelho tailors her procedures for Cosmetic Dentistry as well as head and neck rejuvenation to meet her client's individual needs and personal circumstances.
The best dentist I have ever had. Thank you.

— Doug Parks
Very highly recommended, the best dentist our family has ever had. We Love you Dr Julia.

— Delfina Rodrigues
Excellent Competent Professional. I highly recommend her services!

— Dr Gisele Lopes
I am so lucky to have found such a great professional and someone I can trust.

— Leonia Castro
I have been a client of Julia's for over 5 years. She is amazing! I was unsure about how/what treatments to have but she talked me through the best options for me. Giving me honest, realistic advice at all times. Thank you so much!

— Lyndsay Bradshaw
Dr Julia is fantastic at her job, she is professional, experienced and the best at what she does. I always feel confident in her hands and she is beautiful both inside and out. Thank you.

— Melanie Getino
Filters are great but great skin is better. I believe in this industry, the only source of knowledge is experience which is why Dr Julia is the best and I place my trust in her.

— Kirsty Mead
Dr Julia Coelho is not only one of the most beautiful people you will meet, inside and out but she is also the very best at what she does. I am so grateful and thrilled about the way my skin has recovered from my horrible acne. You will be in the hands or a true professional who cares about each individual client.

— Sienna Myson
I have known Julia for several years and over this time she has changed a smile with the most natural looking amazing veneers for my front teeth. Julia has also treated me with Botox and Fillers which I am so pleased with, it looks so natural and just gives me so much confidence. I can't recommend her highly enough.

— Rachael Johnson
Fantastic service, excellent treatment, amazing Dr Julia Coelho, can't praise her enough!

— Sotirios Foutsizoglou
Book Your Visit
Our priority is your in-clinic comfort and long-term oral health. From our hyper-ergonomic massage dental chair, to our industry leading intra-oral 3D scanner, we have taken exceptional care to improve the Dentistry experience at every stage.
Get in touch with us for any enquiries by filling out our form below.
News & updates from The Door W4
Subscribe to The Door W4 mailing list to be the first to know about new features, treatments and practitioners as well as essential updates.