New Patient Exam
Our practice offers private care with a highly experienced clinician in a luxurious, boutique environment. We welcome all new patients in for an evaluation appointment which enables us to thoroughly examine your oral health.
Your MOT for the Mouth
The first appointment is all about performing a thorough mouth health screening that will tell us everything we need to know going forward. Lie back in our dental massage chair, and feel calm and confident in the state-of-the-art equipment and expert hands that will be delivering your initial exam.
During your first appointment we will:
Check the head and neck muscles & glands
Examine the issues inside the mouth
Perform oral cancer screening 
Take a detailed record of the teeth 
Do a gum health assessment
Check the jaw joint
Look at the bite
Take X-rays 
Get photographs done
Take full digital 3D impressions
After gathering all relevant information, we will discuss further treatment options if necessary and associated costs. We take time to understand your needs, explain options and develop treatment plans tailored to you with clear, transparent pricing. 
You'll leave able to make informed decisions with total clarity and confidence.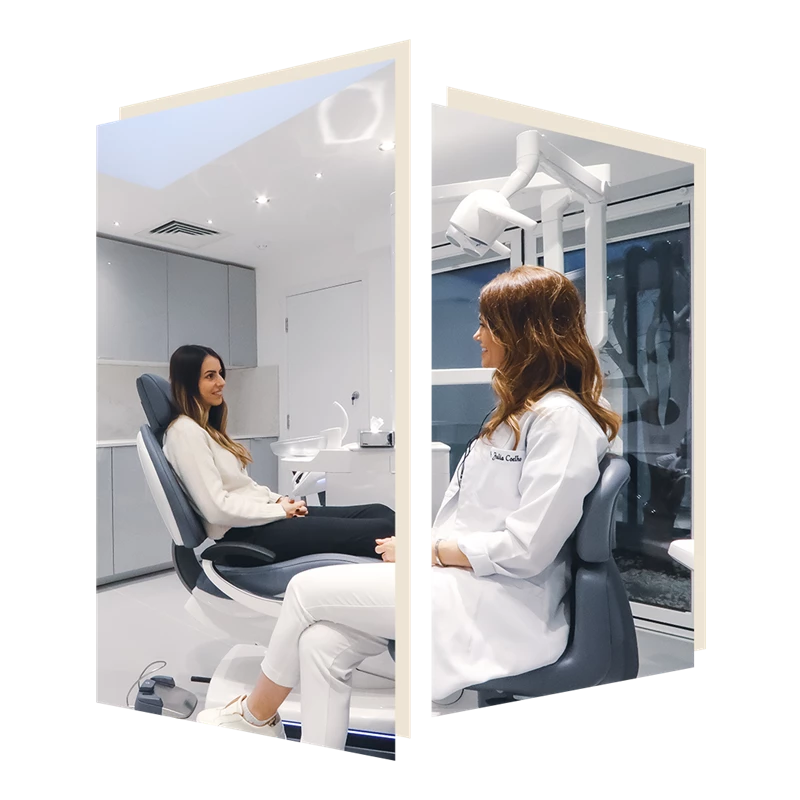 Consistent Care, Detailed Digital Records
Future dental issues can be avoided by performing a thorough dental health screening and scheduling routine appointments with the dentist and hygienist. 
Every time you come for a check-up appointment we perform routine checking of all the points listed above. It is a full MOT of the mouth that leaves you with total peace of mind, giving us and a you a high level, deep look at root causes and ongoing issues as they arrive. 
Consistency of care is key in preserving optimal oral health and that's what we provide you with here at Dental Studio at The Door W4.
With a focus on preventative oral health, our treatment philosophy is: "restore, prevent, maintain".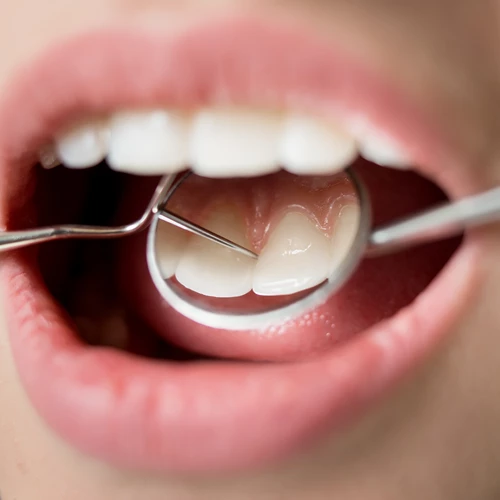 Restore
Where possible, your smile can be your own, restoring and saving teeth and minimising procedure time and cost.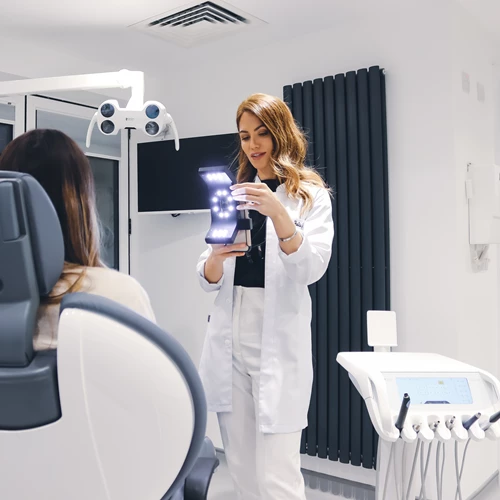 Prevent
Our whole purpose is to stop you needing more treatment, with advanced diagnostic 3D modelling, X-rays, Digital Scans and more.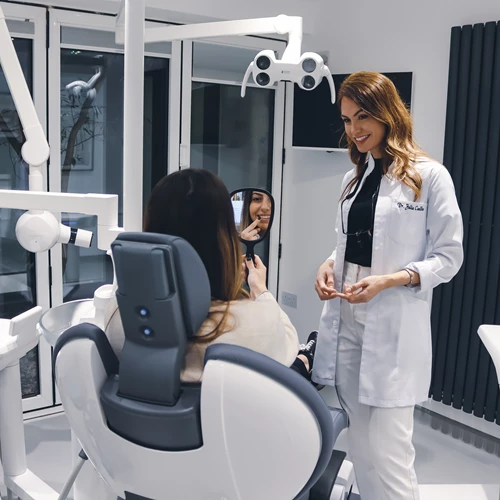 Maintain
This preventative, detailed approach will help us use your thorough records to catch problems before they arise, and minimise your risk of problems down the line.
Kit & Equipment We Use
We use only the highest spec, ultra-modern equipment to aid us in our procedures.
During all initial appointments use:
Digital X-Ray Machines
Digital Intra-Oral Camera
Intra-Oral Scanner (3D Model of the teeth)
Clinical photography camera
CBCT Scan (if needed)
A lot of treatments and scans that would have to be outsourced at many other Dental Studios can be done here. Same day, same location, all under one roof. We are immensely proud of our imaging, X-Ray and Modelling facilities here at The Door W4.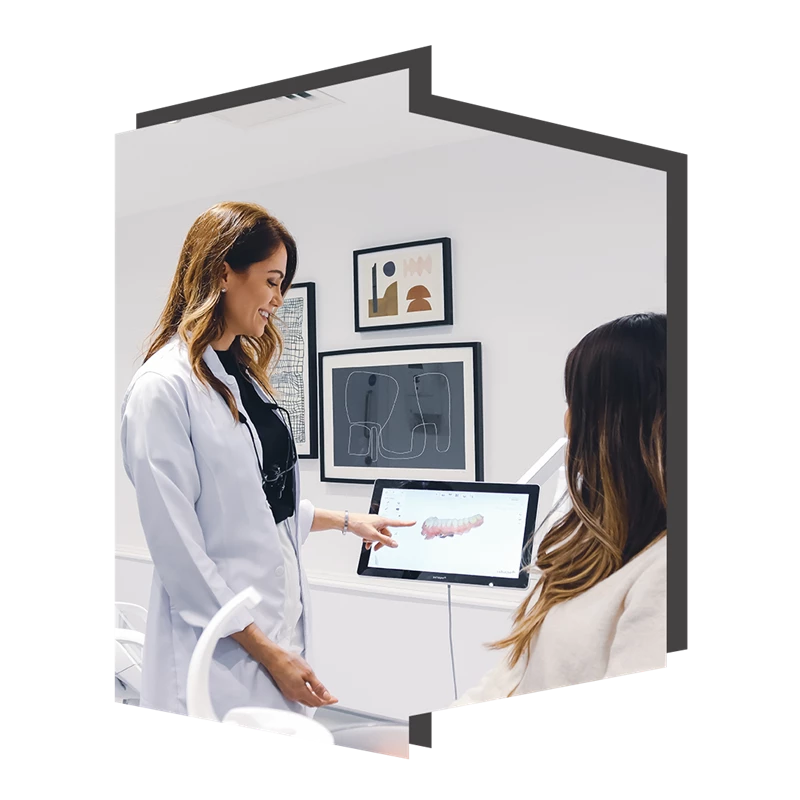 A Calming, Stress Free Space
The first visit to a new clinic is important for both dentist and patient. We aim to understand your concerns, allow time to discuss your previous dental history, answer questions and address any worries or apprehensions you may have.
We take the link between dental health and overall wellbeing very seriously and from the moment you walk in we strive to make your visit relaxing and stress free.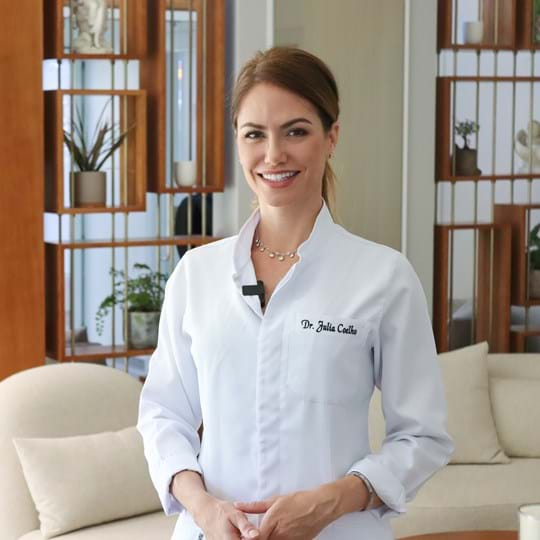 Dr. Julia Coelho
"I will guide you step by step through your journey to a long-lasting and life-changing smile that is authentic and unique to you"
The best dentist I have ever had. Thank you.

— Doug Parks
Very highly recommended, the best dentist our family has ever had. We Love you Dr Julia.

— Delfina Rodrigues
Excellent Competent Professional. I highly recommend her services!

— Dr Gisele Lopes
I am so lucky to have found such a great professional and someone I can trust.

— Leonia Castro
I have been a client of Julia's for over 5 years. She is amazing! I was unsure about how/what treatments to have but she talked me through the best options for me. Giving me honest, realistic advice at all times. Thank you so much!

— Lyndsay Bradshaw
Dr Julia is fantastic at her job, she is professional, experienced and the best at what she does. I always feel confident in her hands and she is beautiful both inside and out. Thank you.

— Melanie Getino
Filters are great but great skin is better. I believe in this industry, the only source of knowledge is experience which is why Dr Julia is the best and I place my trust in her.

— Kirsty Mead
Dr Julia Coelho is not only one of the most beautiful people you will meet, inside and out but she is also the very best at what she does. I am so grateful and thrilled about the way my skin has recovered from my horrible acne. You will be in the hands or a true professional who cares about each individual client.

— Sienna Myson
I have known Julia for several years and over this time she has changed a smile with the most natural looking amazing veneers for my front teeth. Julia has also treated me with Botox and Fillers which I am so pleased with, it looks so natural and just gives me so much confidence. I can't recommend her highly enough.

— Rachael Johnson
Fantastic service, excellent treatment, amazing Dr Julia Coelho, can't praise her enough!

— Sotirios Foutsizoglou
Book Your Visit
Our priority is your in-clinic comfort and long-term oral health. From our hyper-ergonomic massage dental chair, to our industry leading intra-oral 3D scanner, we have taken exceptional care to improve the Dentistry experience at every stage.
Get in touch with us for any enquiries by filling out our form below.
News & updates from The Door W4
Subscribe to The Door W4 mailing list to be the first to know about new features, treatments and practitioners as well as essential updates.