Unwanted Tattoos
Unwanted tattoos can have a huge impact on our self-esteem, especially if they are on show. Here at The Door we are able to permanently remove tattoos safely using modern, cutting edge laser technologies. The tattoo removal process is very rewarding if you have a tattoo that you regret or no longer wish to have.
Older methods of Tattoo Removal such as surgery, dermabrasion and removal creams can often leave scarring, cause hypo-pigmentation and can even lead to infection. The laser itself works by using energy to target the pigment that is found in the ink of the tattoo, leaving the skin that surrounds the tattoo completely unharmed.Our laser system is very unique in the fact that it can treat all coloured tattoos unlike other systems that can only specifically treat black and dark inks.
Laser Tattoo Removal
Alma Harmony XL Pro Clearlift laser is a state-of-the-art multifunctional Q-switched ND-YAG laser that minimises the risk of scarring or Hypo-pigmentation associated with tattoo removal. It is suitable for all skin types as we are able to specifically target different colours using different wavelengths. The Harmony system was developed by Industry leaders Alma Lasers and is trusted by other industry leaders and dermatologists.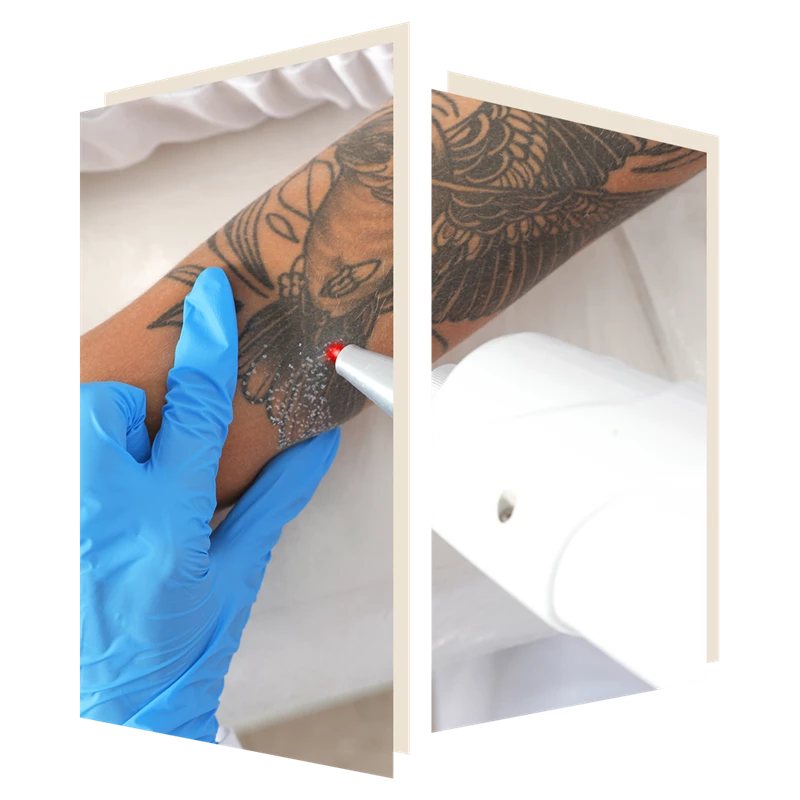 Before and Afters
Laser Tattoo Removal by Harmony XL Pro
Tattoo removal can be very rewarding if you have been dealing with a tattoo that you no longer want or regret having. Over time, fashions and trends change and you may realise that you are no longer as fond of a tattoo as you once were. Lots of people consider having a cover up tattoo, however when visiting a tattoo artist, you may be told that it is not possible to have a cover up because the existing tattoo is too dark or too big. We can lighten your tattoo so that you are able to get the cover up that you want.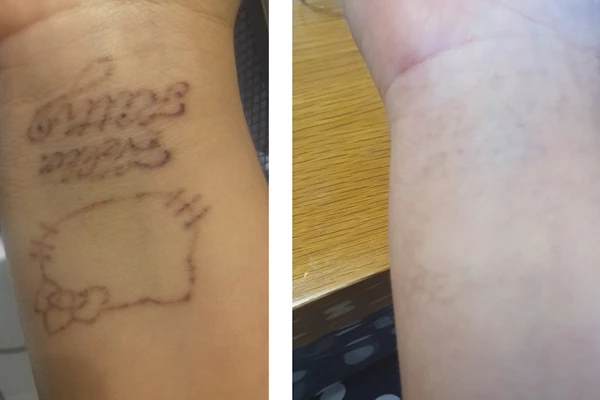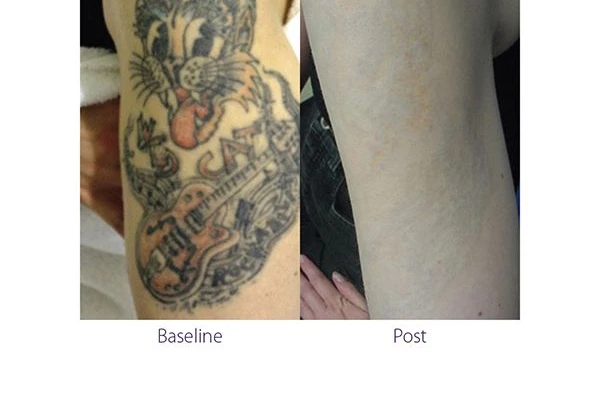 Request a call back
Fill out the following contact form for one of our friendly professionals to call you back regarding booking this treatment. We look forward to hearing from you!