Registered Patients: Check Up, Scale and Polish
Why is it important to get my teeth cleaned professionally? 
You know that clean, smooth feeling you get as you run your tongue along your teeth straight after brushing in the morning? That only lasts for so long.
An hour or so later you may have had a cup of coffee or a snack and already feel the roughness on the surface of your teeth. This feeling comes from plaque that has attached to your teeth, it's a biofilm of bacteria in the mouth that calcifies if not brushed off properly and can cause calculous build-up.
When you have plaque build-up, the first thing that happens is the gums become swollen and tend to bleed (especially when brushed). If it's not cleaned off properly it gets accumulated and calcifies. This leads to more bleeding, the gums begin to recede and the bone starts receding along with them. If it's left untreated the bone will only recede more and more and more.
Continuous Care, Long Term Results
At each appointment, we will:
Check the head and neck muscles & glands
Examine the issues inside the mouth
Perform oral cancer screening 
Take a detailed record of the teeth 
Do a gum health assessment
Check the jaw joint
Look at the bite
Take X-rays 
Get photographs done
Take full digital 3D impressions
We'll follow the same routine checks every time you come for this appointment.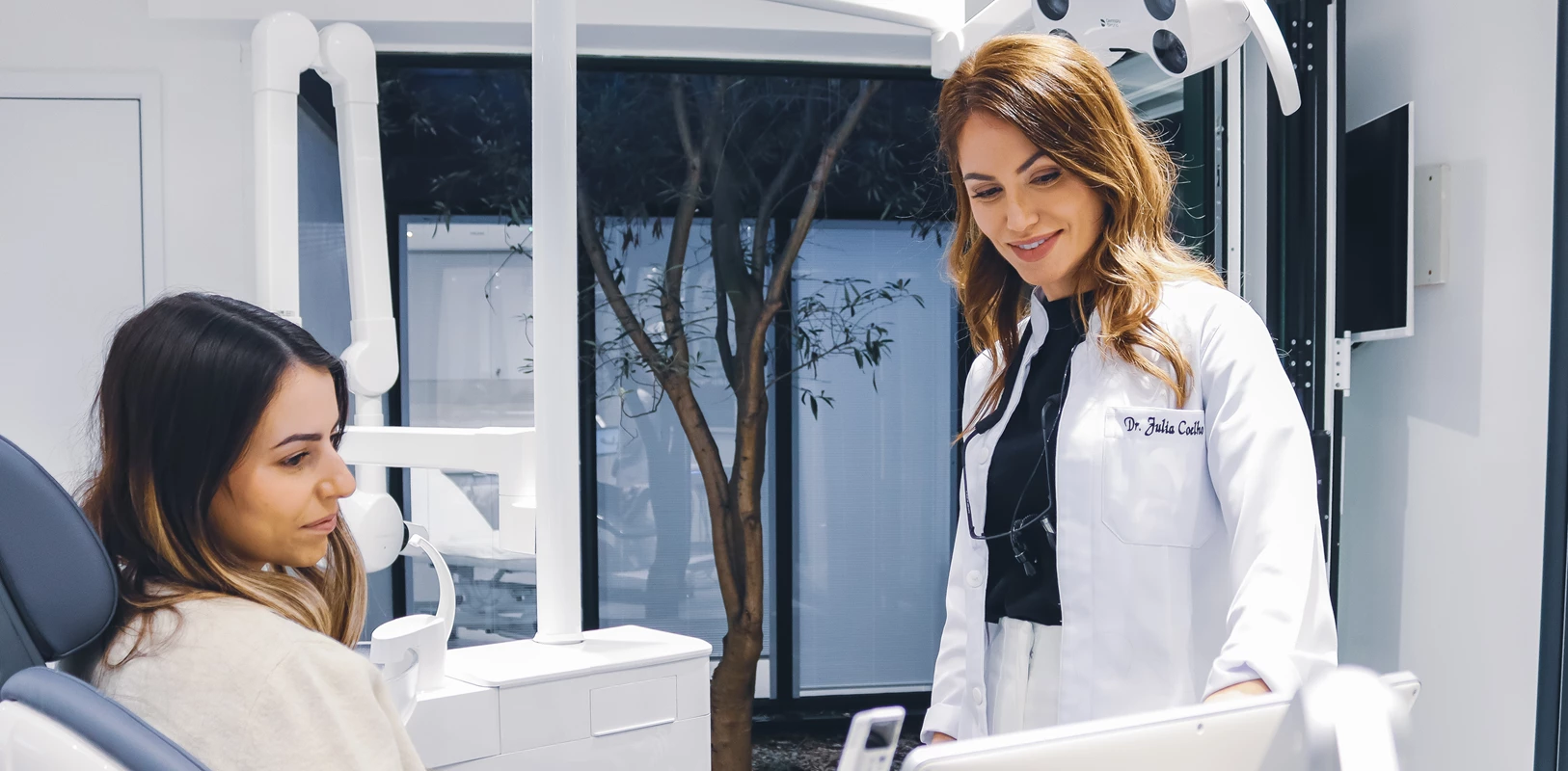 Detailed Records, Peace of Mind
Not everyone will notice the symptoms telling them something's wrong. Smokers, for example, rarely notice there's a problem. Smoking reduces circulation of blood supply to the gums - most people know there's an issue because their gums start to bleed, it's their sign to go and get checked out. Seeing as smokers mostly don't get that symptom, they don't realise anything is wrong.
Dr Julia will track your progress, tailor these appointments and change approach over time based on requirements. We recommend most of our patients to repeat this appointment in full every 2 years but some people may need it done more regularly for ongoing issues or gum disease.
Give Yourself the Best Chance Against Gum Disease
Gum disease is not always through lack of brushing, some people build up more plaque than others because of calcius levels in saliva. Gum infection can travel and affect the nerve and can also ultimately lead to tooth loss. At that stage there's not much we can do so we want to catch everybody at an early stage to maintain their oral health and stop that from happening.
Kit & Equipment We Use
We use only the highest spec, ultra-modern equipment to aid us in our procedures.
During all initial appointments use:
Digital X-Ray Machines
Digital Intra-Oral Camera
Intra-Oral Scanner (3D Model of the teeth)
Clinical photography camera
CBCT Scan (if needed)
A lot of treatments and scans that would have to be outsourced at many other Dental Studios can be done here. Same day, same location, all under one roof. We are immensely proud of our imaging, X-Ray and Modelling facilities here at The Door W4.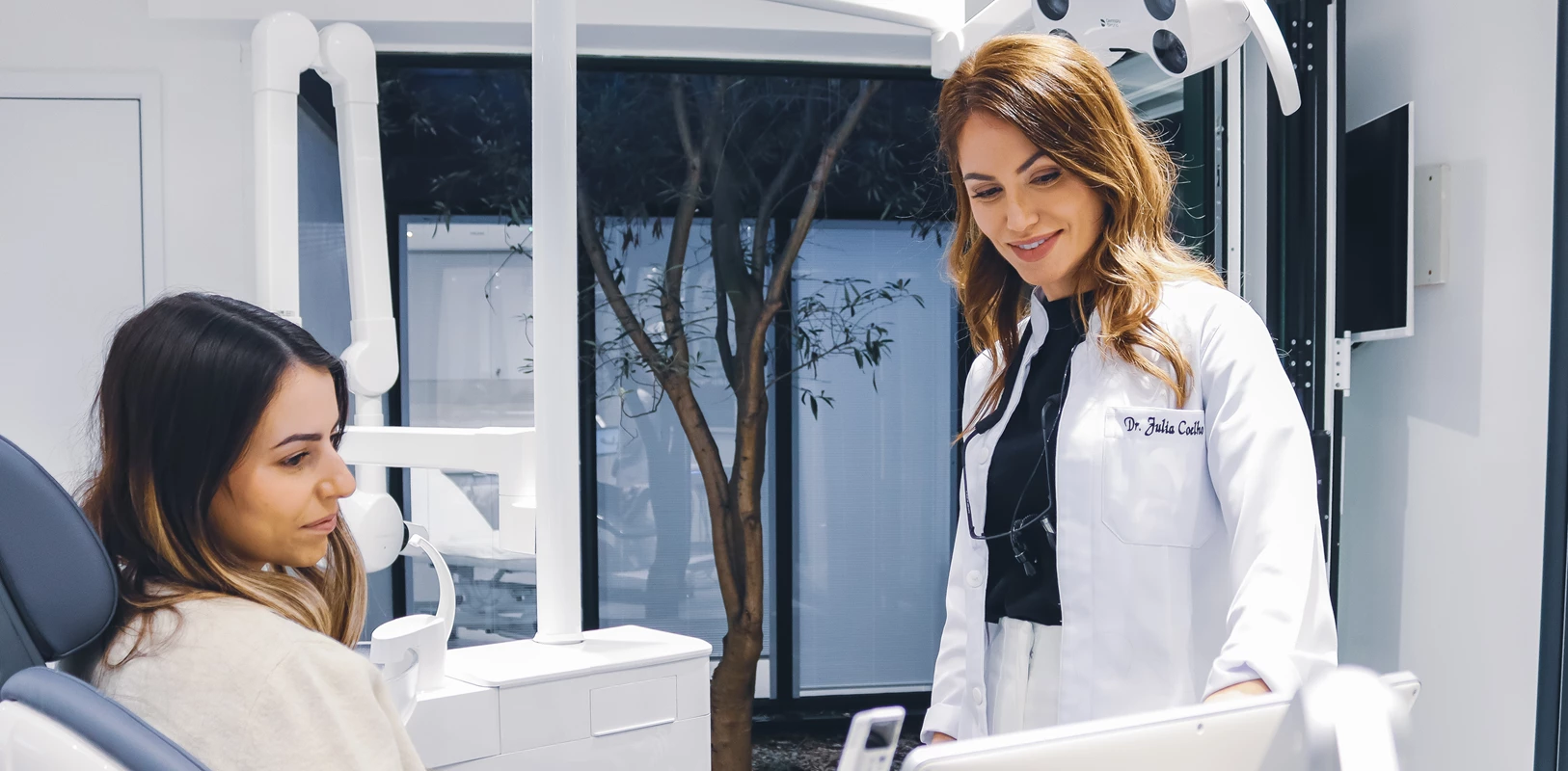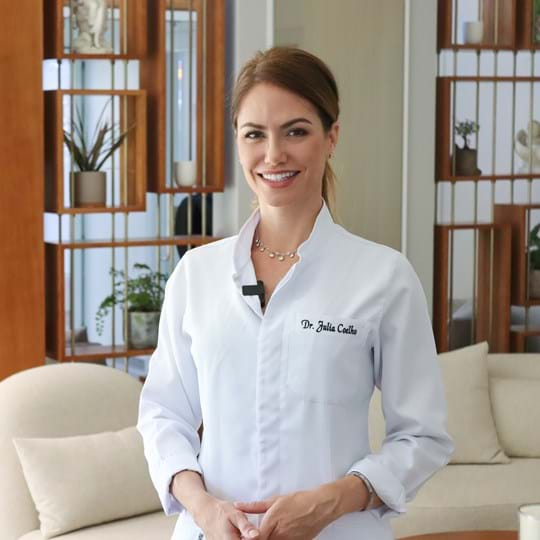 Dr. Julia Coelho
"I will guide you step by step through your journey to a long-lasting and life-changing smile that is authentic and unique to you"
Book Your Visit
Our priority is your in-clinic comfort and long-term oral health. From our hyper-ergonomic massage dental chair, to our industry leading intra-oral 3D scanner, we have taken exceptional care to improve the Dentistry experience at every stage.