The SkinFit Programme
a 4 week fitness course for your skin by Victoria Voysey at Refine Skin Lab. Includes 3x SkinFit Express Facial Treatments and 1x Fire and Ice Facial Treatment to get your skin looking and feeling its best!
The SkinFit Express Facial Treatment
A workout for your face! Minimum time, maximum results. This 30 minute treatment includes a 'warm up', 'workout' and 'cool down' to stimulate and energise tired, dull skin.
The overall 45 minute appointment starts with a 15 minute consultation with Victoria, where your skin concerns, goals and the treatment is discussed.
The facial starts with a triple deep cleanse using award-winning botanical skincare brand, iS Clinical.
The Warm Up - features iS Clinical's Warming Honey Cleanser that develops a gentle warming sensation when massaged into the face to prep the skin ready for conditioning!
The Workout - Victoria uses facial massage techniques such as lymphatic drainage, face yoga and pressure point massage therapy to lift and sculpt the face. Perfect to improve circulation and oxygen within the skin.
The Cool Down - a super hydrating and soothing mask is applied to the skin while Victoria gives you a mini head massage followed by SPF application.
Fire and Ice Resurfacing Treatment
The SkinFit Programme includes a Fire and Ice Treatment alongside your SkinFit Express treatments. The celebrity-loved Fire & Ice offers instant results with continued improvements. The perfect combination of luxury and clinical with zero downtime. The treatment encompasses two clinically formulated treatment masques.
The Fire Resurfacing Mask features ingredients such as Sugar Cane extract (Glycolic Acid), Retinol (Vitamin A) and Niacinamide (Vitamin B3). Next, the Ice Rejuvenating Mask. Formulated with potent antioxidants, Hyaluronic Acid, Aloe Vera, Green Tea and Rosemary Extract which soothes, hydrates and nourishes. The best non-invasive monthly facial we think you'll ever have!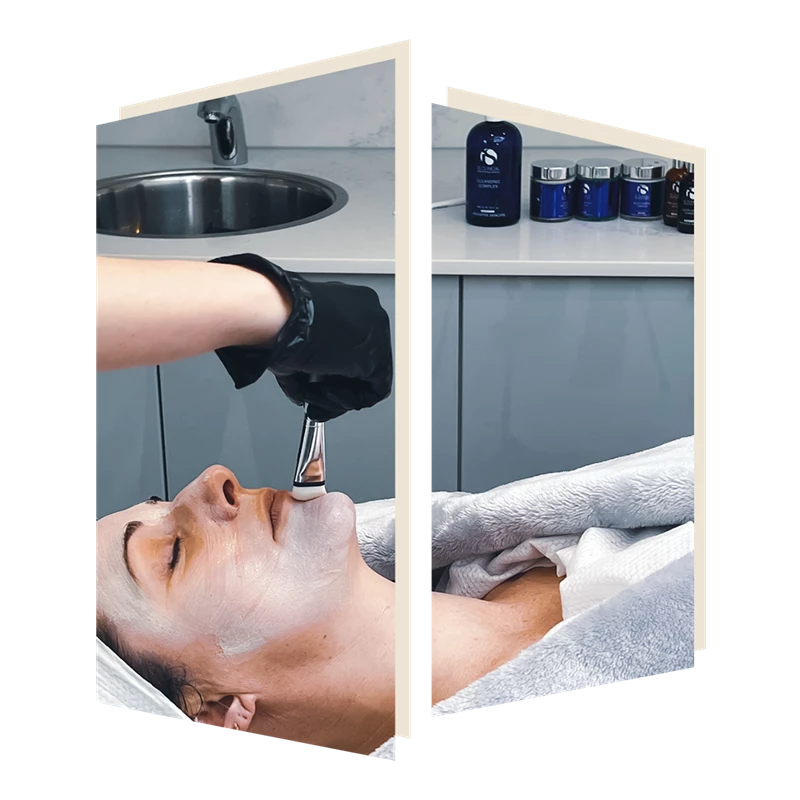 Benefits of The SkinFit Programme
Improves circulation and oxygen within the skin.
Reduces redness and puffiness.
Energises tired, dull skin.
A great way to prepare the skin for injectable or machine-based aesthetic treatments.
Natural, botanical ingredients from award-winning iS Clinical skincare brand.
No contra-indications, meaning the treatment is accessible and recommended for anyone!
A relaxing experience.
Zero downtime or use of needles and harsh chemicals.
Perfect to have as a quick pick-me-up or as a mid-month treatment addition to your full monthly facial.
Product recommendations are also included in your treatment.
Aesthetician Victoria Voysey has over 20 years of skincare and aesthetic industry experience, so your skin is truly in the best of hands!
Before and Afters
Featuring TV and Radio Presenter, Nicki Chapman
Prices
The SkinFit Programme
The SkinFit Express Treatment
45 minute appointment: £65.00
The SkinFit Programme
A 4 week fitness course for your skin. Includes 1x Fire and Ice Facial and 3x SkinFit Express treatments. These are recommendd to have once a week over 4 weeks to super charge your skin health and get your skin into the best shape ever!
Special Price £250 (saving you £70)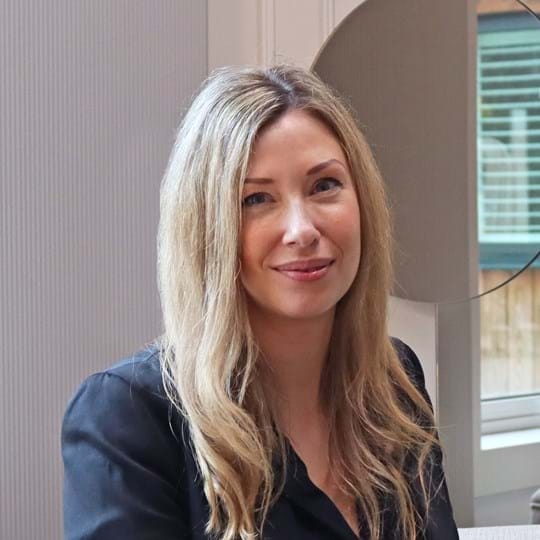 Victoria Voysey
"My mantra, and one that I always share with my clients when it comes to skin, is that consistency is key; just as it is with other aspects of wellness. Think of me as your personal trainer for your skin."
Victoria's treatments have completely transformed my skin! I came to her with dull, dry and tired skin with regular breakouts and her wonderful treatments have completely rehydrated and added life and plumpness back in. The Fire & Ice is a dreamy experience and always leaves my skin clear, smooth and refreshed.

— Cat F
I've just finished a course of the BeautifEYE treatments and it has completely transformed my eyes - massively reduced the dark circles and wrinkles. I look (and feel) 10 years younger! I always looking forward to my treatments with Victoria, it's relaxing and I always feel refreshed and de-stressed after seeing her.

— Cat F
Fire & Ice Facial
where luxury meets clinical
Advanced Aesthetician, Victoria introduces the critically acclaimed skin resurfacing treatment and what the luxurious clinical facial includes.
Book Your Visit
Our priority is your in-clinic comfort and long-term oral health. From our hyper-ergonomic massage dental chair, to our industry leading intra-oral 3D scanner, we have taken exceptional care to improve the Dentistry experience at every stage.
Get in touch with us for any enquiries by filling out our form below.
News & updates from The Door W4
Subscribe to The Door W4 mailing list to be the first to know about new features, treatments and practitioners as well as essential updates.