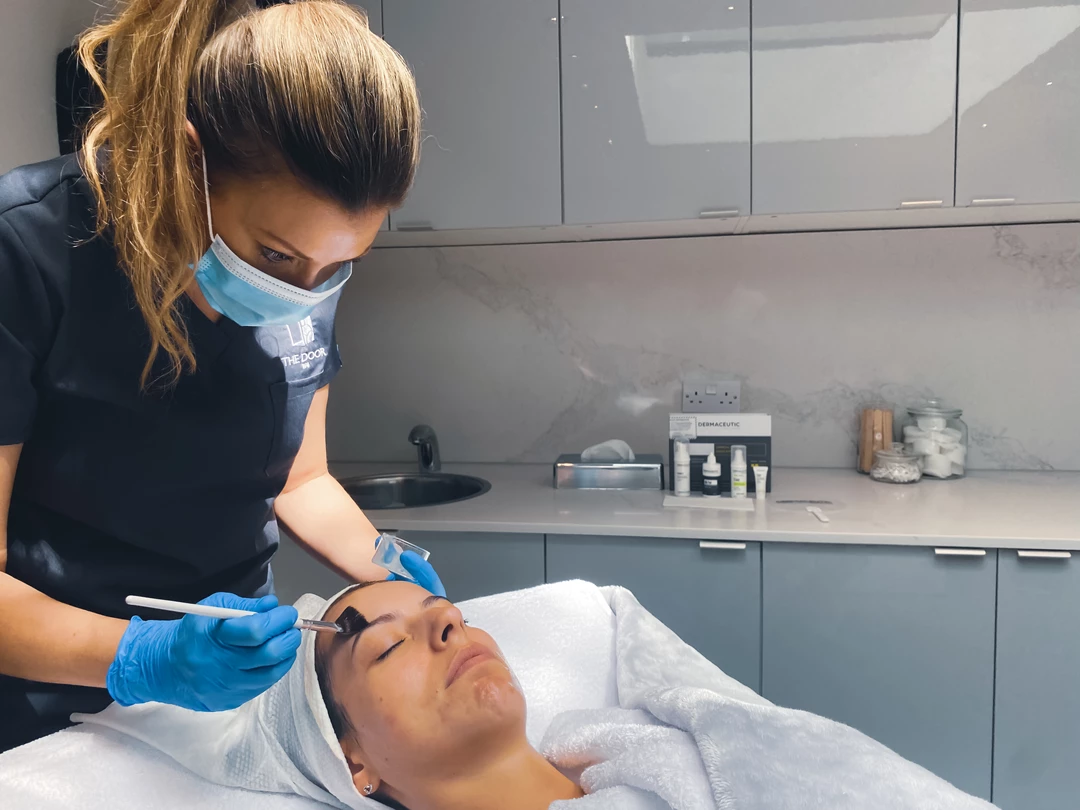 Advanced Aesthetician from Refine Skin Lab at The Door W4, Victoria Voysey, introduces her Chemical Peel treatments along with exclusive offers on a single treatment or a course for November 2022 only.
Peels glorious peels! Now that the summer has disappeared it's Peel Season. There are different types of peels available from Refine SkinLab at The Door W4. Some with downtime and some without.
What are Chemical Peels?
A chemical peel is a skin resurfacing procedure in which a chemical solution is applied to the skin to remove the top layers. Usually applied to the face, chemical peels are used to treat wrinkles, discoloured skin and scars. They differ in strength to achieve different results but also recovery time.
How do Chemical Peels work?
Chemical peels work by increasing cell turnover having a deep exfoliating effect whilst lowering the PH of the skin which stimulates, growth factors, gags, collagen and elastin production.
What skin conditions can Chemical Peels treat?
Dehydrated Skin
Fine Lines & Wrinkles
Scarring
Enlarged Pores
Stretch Marks
Pigmentation
Rosacea
Why is now a good time to start a course of Chemical Peels?
LESS UV RAYS - chemical peels can leave your skin vulnerable and it's best to avoid the UV rays emitted from the sun during summer that can cause skin damage.
SUMMER SKIN FIX - fix any sun damage to the skin from summer!
TIME FOR DOWNTIME - people tend to hibernate more this time of year so you can have the downtime recovery at home.
PARTY PREP - get your skin looking fabulous, glowy and smooth for the Christmas Party season!
Chemical Peel Benefits
Chemical peels are great for treating tired, dull looking skin. Uneven skin tone is smoothed and brightened. The appearance of fine lines and wrinkles are improved. Chemical peel treatments decongests and regulates oiliness within the skin as well as tightening pores.
Do Chemical Peels hurt?
The most common question. You will feel heat and tingling which only lasts for approximately 2-3 minutes! Easily tolerated. For those of you who can't afford the recovery time but still want the results the Lunchtime Peel is the one for you.
Victoria's Chemical Peel treatments at The Door W4
LUNCHTIME PEEL 
As it says…quick enough to fit in your lunch break! 
Instant results and continued improvements
Zero downtime 
For fine lines, dull complexion, loss of tone and congestion 
For those of you with tougher, deeper skin concerns and who don't mind a little downtime for amazing results then the Reboot Peel is for you.
REBOOT PEEL 
For the appearance of lines and wrinkles
Uneven texture
Dull complexion
Acne
Pigmentation
If you are not sure which one to have or have any questions then book in for a free, no obligation consultation with Victoria, Refine SkinLab at The Door W4.
020 8742 8822
OFFERS FOR NOVEMBER 
20% off Lunchtime or Reboot Peels
LUNCHTIME PEEL
30 minute single treatment - £63.20 (instead of £79)
Course of 3 (recommended) - £160 (instead of £200)


REBOOT PEEL
30 minute Single Treatment - £180 (instead of £225.00)
Course of 3 - £440 (instead of £550.00)
Get in touch to book
Before Victoria is fully booked!
0208742 8822
Before and Afters
Chemical Peels by Victoria Voysey
Chemical Peels
at The Door W4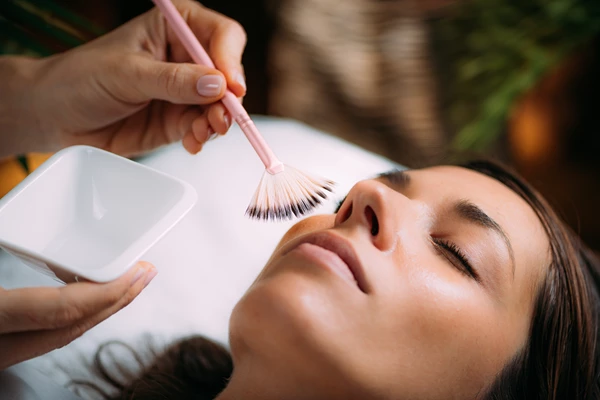 Reboot Peel 15% TCA
This super safe Cosmo 15% TCA peel from Dermaceutic is the no1 Chemical Peel brand in France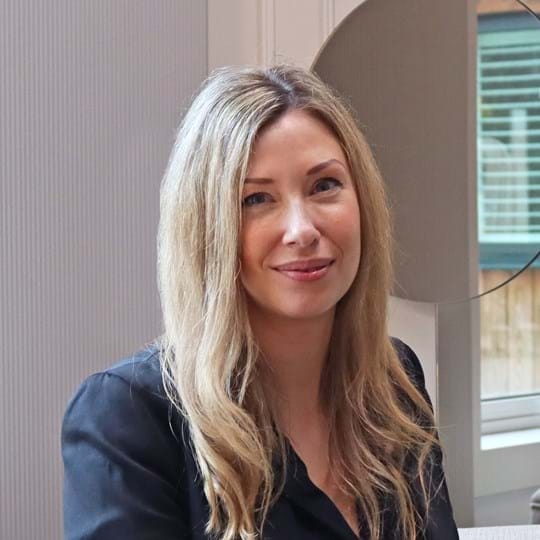 Victoria Voysey
With over 20 years of skincare and aesthetic industry experience, Victoria has worked with some of the best brands and Harley Street Doctors in the business in roles ranging from Salon Owner and Clinical Trainer to Head of Sales. Victoria is the founder and director of Refine SkinLab.
Victoria's treatments have completely transformed my skin! I came to her with dull, dry and tired skin with regular breakouts and her wonderful treatments have completely rehydrated and added life and plumpness back in. The Fire & Ice is a dreamy experience and always leaves my skin clear, smooth and refreshed.

— Cat F
I've just finished a course of the BeautifEYE treatments and it has completely transformed my eyes - massively reduced the dark circles and wrinkles. I look (and feel) 10 years younger! I always looking forward to my treatments with Victoria, it's relaxing and I always feel refreshed and de-stressed after seeing her.

— Cat F
News & updates from The Door W4
Subscribe to The Door W4 mailing list to be the first to know about new features, treatments and practitioners as well as essential updates.
Get in touch with us for any enquiries by filling out our form below.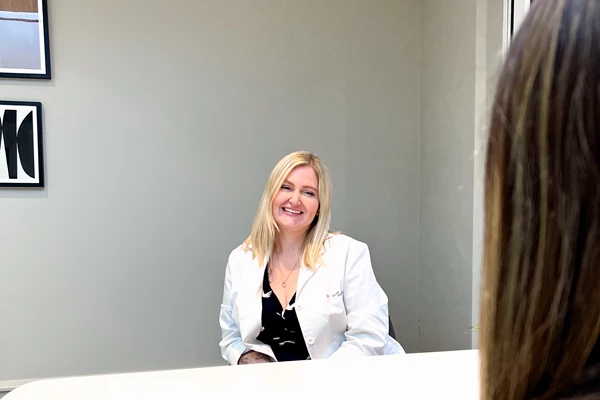 21st Nov 2023
Natalie, a 44-year-old mother of four, struggled navigating intimate health challenges stemming from childbirth and premature ovarian insufficiency. "Childbirth and my experience of premature ovarian insufficiency at the age of 39 triggered vaginal dryness, itching, soreness during sex, decreased lubrication." Post-treatment, Natalie boasts a noticeable improvement in bladder urgency and. better sleep.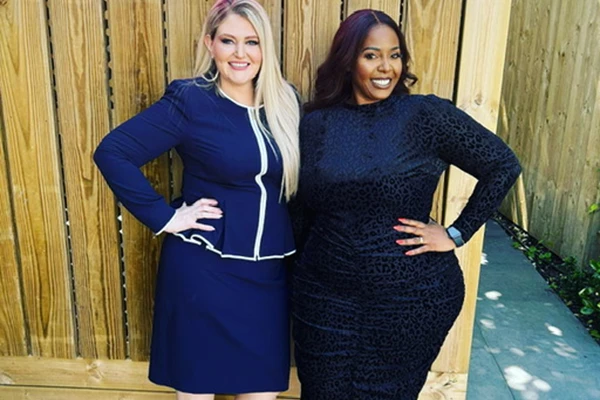 21st Nov 2023
Gina Sigobodhla's story delves into the impact of childbirth, loss and the subsequent challenges of intimate health. Before her treatment, Gina felt "If there's one thing I could change in my life, it's my vagina. Since having children I'm no longer the same person" - a sentiment shared by many women. Gina was treated with VTone, Morpheus8V and Aviva by the EmpowerRF platform with Dr. Sarah. Read about her experience.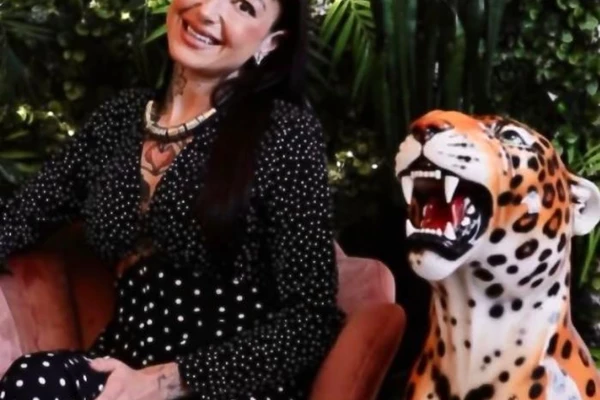 19th Nov 2023
In 2013, a challenging childbirth left Rosie with a torn labia minora which went untreated after delivery. What followed was a journey marked by pain, dismissals, and a significant impact on her confidence. Dr. Sarah Jenkins was recommended to her by a friend, so Rosie booked a consultation with Dr. Jenkins and they agreed on a treatment to try: Aviva.