AgeJET Nitrogen Plasma Therapy
Advanced Plasma Skin Therapy by AgeJET offers natural looking, long lasting results for skin rejuvenation with minimal discomfort and downtime. Skin concerns such as wrinkles, sagging skin, dermatological conditions, active acne and scarring can be safely treated as well as the peri-orbital region (lash to brow area).
The Door W4 is the First Clinic in the UK to offer AgeJET Plasma Skin Therapy
The most advanced plasma technology comes to Chiswick, West London
Are lasers a thing of the past? Introducing Plasma Skin Therapy by AgeJet - the new non-surgical, non-invasive skin rejuvenation treatment which is transforming the way we treat skin.
What is AgeJet Nitrogen Plasma Therapy?
Advanced Aesthetician, Victoria Voysey explains everything AgeJET
Nitrogen plasma is formed by combining ionised nitrogen particles with ultra-high radio frequency energy. This controlled, predictable, thermal energy delivery to the skin's dermal architecture heats all tissue components for 100% dermal architecture remodelling unlike fractional technologies that only treat up to 30% of the tissue.
AgeJET's non-ablative approach causes a physiological response without creating an open wound. Instead, the treated skin creates a natural dressing and optimal healing conditions, reducing the risk of infection.
The patient's epidermis sheds a few days after treatment, revealing a new epidermal layer with dramatically improved tone, texture, and laxity.
Thermal energy from the plasma generated is delivered and absorbed by the skin architecture, resulting in both immediate and long-term tissue effects and skin regeneration.
Results will improve up to 12 months post treatment!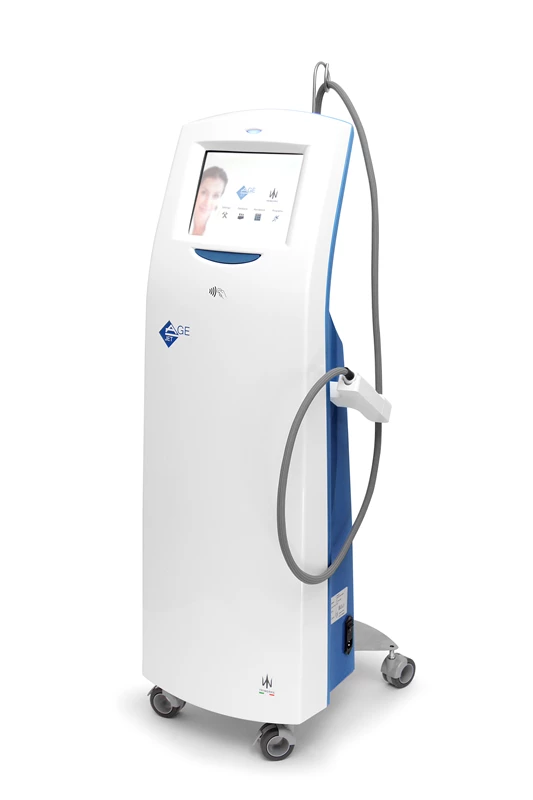 Before and Afters
Provided by AgeJET
Client Testimonial
Nitrogen Plasma Therapy by Agejet
Lia explains her experience of Nitrogen Plasma Therapy by Agejet with Dr Julia here at The Door W4. Lia wanted to target her pigmentation and pores in the run up to her wedding and now she says "I feel a lot better in my skin" and highly recommends the treatment.
Lia's Before and After Journey
Watch Lia's day by day results following her 1st treatment of Nitrogen Plasma Therapy by AgeJet. Resulting in flawless, clear skin with a healthy glow, without the need for any makeup.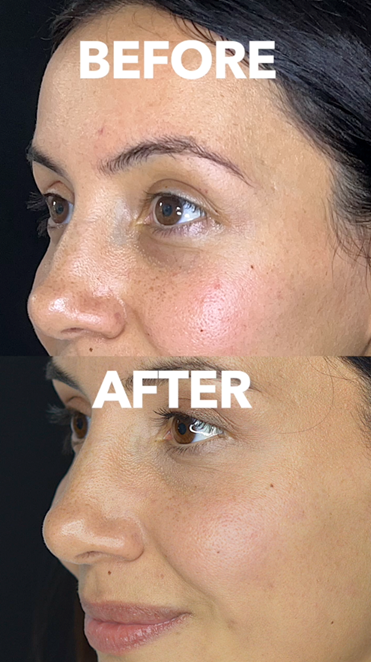 Unique Benefits of AgeJet Nitrogen Plasma Therapy
FDA approved
Light to moderate downtime
More comfortable than other conventional lasers plasma technologies
Non-ablative, protecting the outer layer of your skin
Treats multiple skin types
Treatable on the entire eye area
Very safe and highly effective
Promotes fast healing
Long lasting results by improving collagen and elastin in the dermal layer of the skin
Improves skin quality, texture, colour and tone simultaneously
Treats all skin conditions including acne, rosacea, ageing, fine lines, wrinkles, superficial pigmentation, scarring, large pores, redness and overall resurfacing
The entire skin surface is regenerated, contributing to improved tightening, colour, texture and tone, as well improving large pores, skin laxity around the eyelids and eye area. This unique treatment modifies the whole skin architecture so the skin functionality is improved leading to healthier and younger looking skin.
Prices
AgeJET Nitrogen Plasma Therapy at The Door W4
Pre-assessment: Complimentary
Lips £185
Eyes £350
Full Face - (Eyes, Face and Neck) £1000
Deep Treatment: Eyes, Face and Neck £1800
Eyes, Face, Neck and Décolletage £1800
Start Your Journey With a Bespoke Complimentary Consultation
watch to discover what this includes
Our fully trained staff are here to guide you through your visit, and the best way to start is with a complimentary 30 minute 1-to-1 consultation with our practice manager and treatment expert, Kellie Lloyd. Kellie will be able to advise on practitioners and treatments, help you discover your goals and set a plan to reach them, with no obligation to commit to any treatments that are discussed.
Get in touch with us for any enquiries by filling out our form below.
News & updates from The Door W4
Subscribe to The Door W4 mailing list to be the first to know about new features, treatments and practitioners as well as essential updates.