Audrey Zeitoun
Transformational Life Coach, Relationship Coach, Positive Psychology coach - ICF accredited training. Training in NLP, non violent communication and cognitive behaviour coaching
Audrey is a life transition coach and a relationship coach, she trained with Animas, one of the leading coaching schools in Europe and is accredited by the ICF (International Coaching Federation).
Personal Profile
Audrey is your go to coach when you feel stuck in your life, and you're struggling to make decisions about what to do next, especially when you're at a crossroad in your life, your relationship, your health, or you want to build confidence and change habits.
She helps you manage this transition with success and help you find solutions that work for you. Audrey helps you navigate family relationships and parental issues with her calm and non-judgemental manners. 
Qualifications & Experience
Transformational Coach, ICF accredited training
Relationship Coach, ICF accredited training
Positive Psychology coach, ICF accredited training.
NLP and non violent communication Coaching behaviour therapy
Years of experience working in educational environments dealing with parents, children and teenagers.
Background in HR and Economics
Since I completed my studies in economics, I have lived between France and England but I have been living in London for the past 13 years.
Ambitious and hard-working by nature but with a constant desire for adventure, I therefore worked in many industries (in HR, Education, Fashion, tourism..) according to my wishes and my travels until the arrival of my children. Then, I settled in London with my now ex-husband and kept the same job in the education sector while my kids were growing up.
I have always loved change and even though many times it hasn't been my choice, even though it has been difficult to recover emotionally, to rebuild and move forward I am naturally resilient and I am stronger after each set back. 
I decided to change career and to train as a life coach. Naturally, I focused on life transitions and more specifically Relationship and Divorce coaching to help people go through these important stages and challenges like the one I experienced in my life (moving house, countries, getting divorce, going though break-ups, changing jobs and career). 
We are evolving and our desires at 50 are not the same as at 30. It is therefore important to ask yourself the right questions and to work on yourself so you don't send everything flying off on a whim!
This is where I come in! and this is where my strength is, my area of genius. My mission is to help you find yours!
Coaching perfectly fits my values which are freedom, adventure and joy but also the vital importance of  human contacts, empathy and helping people to give meaning to their life and the confidence and self-esteem to achieve it.
Do you need clarity on your relationship? I can help you or your couple understand each other's need, improve communication and understand wether falling in love again with each other is a possibility or how to prepare for an amicable separation.
You would like to divorce but you don't know where to start or how to tell your partner or organise your divorce proceedings.
You partner wants a divorce and you need support in dealing with the news, the procedure, your emotions.
Are you struggling to recover and let go of your old life since your got divorced?
How to tell the children and have the best possible outcome for them? How to divorce successfully? 
Do you feel not heard? Maybe you can't put your message or ideas across?
Do you want to reassess your life-work balance?
Do you want to feel in control of your life?
How can I feel fulfilled after 50?
How can I implement better habits
How to communicate in a more effective way?
How can I feel good in my body?
How to deal with parenting and be on top of things
I work with all my clients with respect, kindness and passion. Our sessions are confidential, I'm invested in training regularly and to follow a code of conduct specific
Areas of Expertise
Life transitions: having a child, midlife crisis, empty nest, retirement
Relationship and divorce coaching: 1:1 and couples
Healthy family relationships coaching
Parental Coaching
Weight-loss and body image
Work/life balance and change of habits
Confidence and self-esteem
Time Management and organisation
Why do Life Coaching with Audrey?
At some point in our lives we all need some clarity and ways to improve our lives, get answers, grow as a person and deal with what life throws at us. We all experience transitions in life, in our personal life; expatriation, marriage, divorce, parenthood, mid life, change of career, retirement.
We all experience challenges and we need guidance on how to bounce back, build resilience and regain confidence. Coaching helps you recover, rebuild and renew your life. Move forward, regain confidence and serenity.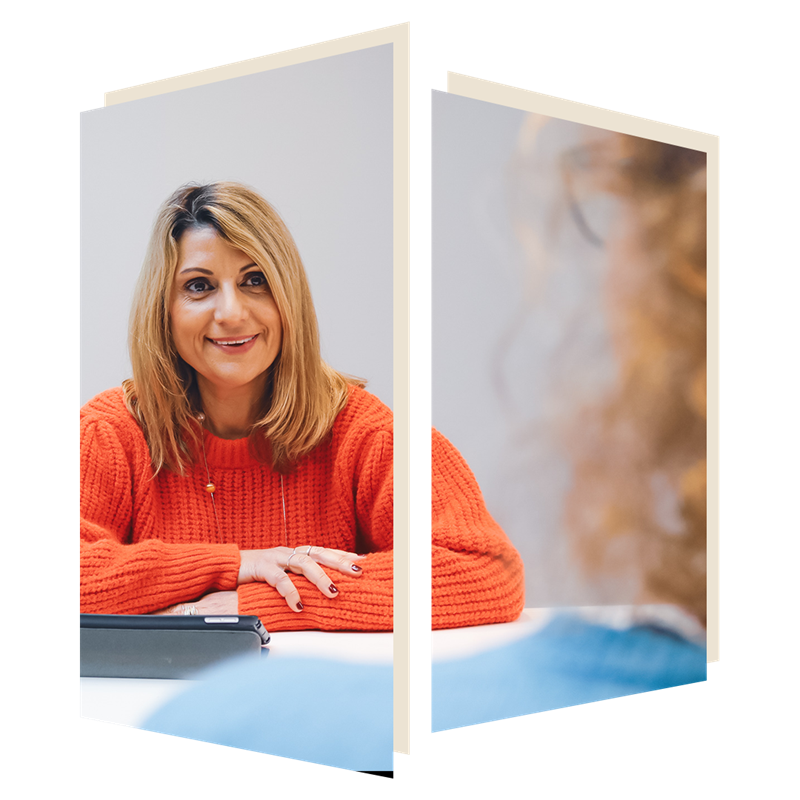 Dear Audrey, The week of our 5th session has been the most transformative of my life in the last 20 years, with no less than 6 world shaking episodes, some sad, some happy. Thanks to our work I have been able to navigate what could have been a storm with mindfulness, insight and purpose. Thank you

— Régis
Audrey is a very good listener. She knows the right questions to ask in order to get me thinking about my feelings and to bring out the ideas that are hidden subconsciously in my mind! She understands the challenges I face and always encourages me to reach my potential. Highly recommended!

— Sybil
Request a call back
Fill out the following contact form for one of our friendly professionals to call you back regarding booking this treatment. We look forward to hearing from you!